Wie opgedraaid wordt door het werk, kan onderstaande technieken eens proberen om afstand te nemen van negativiteit, roddels op het werk of stress in het algemeen. Uiteraard kun je de tips ook in je privé toepassen.
1. Laat oma thuis
Geef niet overal te pas en te onpas advies, je mening of opinie. Het kost veel van je tijd en slorpt vaak energie. Een goede oma die altijd welkom is, is eerder een oen die zich dik maakt (zie punt 2 en 4)
2. Wees een oen
Zet je open voor anderen, wees eerlijk en nieuwsgierig. Zet de andere centraal en stel vragen zonder het constant over jezelf te willen hebben.
We denken vaak onterecht dat we een goede connectie maken met mensen door te zeggen dat we iemand kennen die iets gelijkaardigs heeft meegemaakt of dat je het zelf hebt meegemaakt. Het gesprek kantelt dan helemaal naar jou.
3. Smeer nivea
Met niet invullen voor een ander ga je niets veronderstellen of interpreteren. Hoe snel doen we dit? Zelfs als we solliciteren zondigen we hier tegen. We zien een vacature en zeggen tegen onszelf: dat kan ik, dat kan ik, en dat kan ik ook.
Wanneer de baas een opdracht geeft, vliegen velen er meteen in zonder na te vragen wat er verwacht wordt bijvoorbeeld. Als je daarna een negatieve opmerking krijgt, voelt men zich tekort gedaan.
4. Maak je dik
Maak je dik staat voor denk in kwaliteiten en mogelijkheden. Je benadrukt zo de positieve eigenschappen in plaats van de beperkingen (negatieve dingen). Je komt dan eerder over als iemand die mee naar oplossingen zoekt in plaats van de klager en de zager.
Klagers en zagers hebben we meestal niet zo graag in een bedrijf. Ze brengen de sfeer omlaag. Van positieve mensen daarentegen krijgen wij wel energie, we worden er enorm goed gezind van en zijn daarom veel liever bij hen in de buurt.
5. Denk aan Anna
Met Anna blijf je alles navragen en niets zomaar aannemen.
6. Gebruik LSD
Tenslotte ga je nog via LSD dubbelchecken. LSD staat immers voor luisteren, samenvatten en doorvragen. Je doet dit om na te gaan of je alles goed begrepen hebt en of je op dezelfde golflengte zit.
Zondig je hier wel eens tegen? Krijg je verwijten op het werk? Heb je last van lichamelijke en emotionele klachten? Dan pas je één van bovenstaande regels onvoldoende toe.
Technieken om uit burn-out te blijven: samengevat
Jezelf minder ergeren? Hoe pas je dit nu concreet toe?
Niet oordelen of veroordelen, niets veronderstellen, vooral luisteren, .... het vergt oefening om deze technieken onder de knie te krijgen.
Er zijn hiervoor tal van (dure) opleidingen en trainingen die je kunt volgen. Maar ook loopbaanbegeleiding helpt jou hier enorm bij omdat het vanuit jouw ergernissen op het werk vertrekt. Door voorbeelden te zoeken en deze met je loopbaanbegeleider van Algida te bespreken, ontdek je zelf op een heel natuurlijke manier wat je toch nog anders kunt zeggen of doen zonder enorme inspanningen.
Ik help je om dingen op het werk anders aan te pakken zodat je oma thuis kunt laten, vol blijheid een oen kunt zijn, jezelf dik mag maken en volop nivea mag smeren.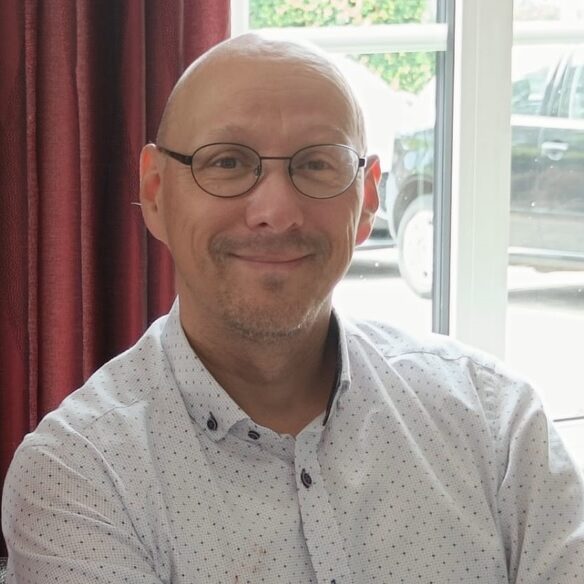 Met 4 uur begeleiding voor €40, raak je van die ergernissen op je werk verlost. Daarom kun je de loopbaancheque op VDAB aanvragen.
Heb je vragen, mail of bel Michel op 0486329020
Online begeleiding
Burn-out klachten verdrijven

Voor werknemers vanaf 7 jaar ervaring

Je woont of werkt in Vlaanderen

Data in onderling overleg

Start na ontvangst loopbaancheque