Welke artsen hebben er allemaal iets te zeggen over jouw burn-out? Je hebt je huisarts, maar ook de controle-arts en bedrijfsarts beslissen mee. Wat is het verschil tussen al deze artsen?
De term geneesheer wordt meer en meer vervangen door arts omdat dit meer genderneutraal overkomt. Er zijn immers ook vrouwelijke adviserende artsen, arbeidsartsen en controleartsen.
Je huisarts
De huisarts kent jou het beste. Deze arts is jouw eerste lijn hulpverlener en je bezoekt hem (of haar) als je ziek bent. Deze arts schrijft je doktersbriefje voor de werkgever als bewijs dat je niet kunt komen werken.
Bij burn-out zal hij op regelmatige tijdstippen nagaan hoe het met je gaat. Hij volgt je van nabij op. In het begin van je burn-out kan het zijn dat je de huisarts om de twee weken bezoekt.
De adviserende arts
De adviserend geneesheer is een dokter gespecialiseerd in verzekeringsgeneeskunde en lichamelijke schade. De meeste adviserend geneesheren werken voor een ziekenfonds of een verzekeringsmaatschappij.
Deze arts beoordeelt of je aan de voorwaarden voldoet om een vergoeding van het ziekenfonds te ontvangen. Hij geeft geen informatie over jou door aan je werkgever. Hij kan jou advies geven in verband met werkhervatting. Hij schrijft geen behandeling voor.
De arbeidsgeneesheer
De arbeidsgeneesheer werkt voor een interne of externe dienst voor preventie en bescherming op het werk. Hij wordt betaald door je werkgever en kent jouw werkgever goed.
Officieel wordt hij preventieadviseur-arbeidsgeneesheer genoemd. De arbeidsgeneesheer kan je niet arbeidsongeschikt verklaren. Dat kan alleen je huisarts of je behandelende arts (bijvoorbeeld in het ziekenhuis). De arbeidsarts kan wel tot het besluit komen dat jij niet meer kunt functioneren binnen het bedrijf of binnen de job die jij tot dan uitvoerde.
De arbeidsgeneesheer helpt bedrijven bij het nemen van maatregelen om gezondheidsrisico's voor hun werknemers te voorkomen. Hij is ook verantwoordelijk voor het gezondheidstoezicht. De onderzoeken die hij uitvoert, hebben tot doel na te gaan of je op medisch vlak in staat bent je werk uit te voeren of een verslechtering van je gezondheidstoestand als gevolg van je werk te voorkomen.
De controlearts
De controlearts dubbelcheckt op vraag van je werkgever of je echt te ziek bent om te werken. Meestal komt hij nadat jij jezelf ziek hebt gemeld. Deze arts komt meestal tijdens de periode van ongeschiktheid die gedekt wordt door de betaling van het gewaarborgd loon door de werkgever.
Deze arts wordt door de werkgever betaald maar geeft niet door welk ziektebeeld jij hebt. Hij kan wel beslissen dat jij voldoende in staat bent om te werken en je aanmanen terug aan het werk te gaan.
De huisarts en doorverwijzing naar hulpverleners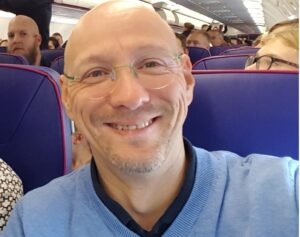 Je huisarts is super belangrijk bij je burn-out. Hij houdt het overzicht van alle hulpverleners.
Het kan zijn dat je wordt doorverwezen naar
een kinsesist om rustiger te worden via ademhalingsoefeningen.
een diëtist om gezonder en evenwichtiger te eten
een psycholoog
een loopbaanbegeleider die samen met jou nagaat waar je vastloopt en hoe jij in de toekomst de job kunt volhouden
....