Je collega's horen amper 5 tot 10 procent van wat jij vertelt. Dat betekent dat de kans zeer groot is dat men jouw smeekbedes echt niet hoort, niet wil horen of totaal niet begrijpt.
Die 10% komt van Gesprekstechnieken.com, een communicatiebureau uit Nederland en het lage percentage stemt tot nadenken, zegt Michel Piedfort van Algida Loopbaanbegeleiding.
Zelfs al is die 10% onderschat, wellicht zal het percentage van 'men zal mij wel begrepen hebben' geen 50% of hoger zijn.
Gevolgen
Als we tijdens een gesprek van 30 minuten 3 minuten onthouden, dan is het al heel goed. Laten we dan hopen dat het net die 3 minuten zijn waarin jouw boodschap zit.
Voor bijna iedereen is er op het vlak van communicatie werk aan de winkel. Luisteren en een boodschap overbrengen zijn sterk overschatte vaardigheden.
We checken best permanent af of men ons wel goed begrepen heeft zodanig dat wij zelf meer rust ervaren omdat we  zeker zijn dat men ons wel gehoord heeft.
Waarom heeft men jou niet begrepen of gehoord
Er zijn tientallen redenen of excuses die kunnen verklaring waarom men je niet gehoord heeft.
Men is met jou niet bezig, iedereen heeft het druk en maakt daarom geen tijd. Men kijkt liever naar zijn eigen problemen in plaats naar die van een ander.
We gaan er van uit dat als we 2 keer iets gezegd hebben, men het wel begrepen of gehoord heeft.
De negatieve gevolgen van wat jij zegt, worden fout ingeschat of geminimaliseerd. Dit leidt tot frustraties en een negatieve sfeer.
Je formuleert je vraag zodanig dat je baas zelf geen oplossing ziet waardoor hij niet reageert.
Herhalen hoeft niet opdringerig over te komen
Als gevolg van dit alles stoppen we met vragen uit schrik dat we opdringerig overkomen. Het is net een kunst om je boodschap over te brengen zonder dat jij je schuldig hoeft te voelen of verwijten hoeft te vrezen.
Hier zijn tientallen technieken voor gaande van spiegelen, niet invullen voor een ander, teruggeven, doorvragen, …. Om te zien of de ander je echt gehoord heeft.
Hoe anders communiceren
Ga er minder van uit dat men jou begrepen heeft
Vraag meer naar verduidelijking zodat je echt weet of men je begrepen heeft
Krijg je geen antwoord: durf opnieuw te vragen
Herhaal wat de andere gezegd heeft
Vraag aandacht door naar je baas toe te stappen en dingen bespreekbaar te maken in plaats van te mailen of iets vluchtigs vragen aan een koffiemachine. Ga met andere woorden samen zitten en luister naar elkaar
Blijf oefenen
Het inzicht dat mensen je onvoldoende horen en omgekeerd dat wij niet altijd alles goed begrijpen, is enorm hoopvol.
We kunnen hier immers iets mee doen. In plaats van ons te ergeren, kunnen we zelf onze stijl van communiceren aanscherpen zonder dat we super assertief hoeven te zijn.
Je gesprekken verbeter via begeleiding
Wanneer hoort men jou niet, waarom en wat kun jij hier tegen doen, …. Ook dat zijn loopbaanvragen waarvoor jij je loopbaancheque kunt inzetten.
Je hoeft dus niet direct een cursus communicatie te volgen. Het belangrijkste is dat jij je bewust wordt van jouw communicatiestijl en wat dit met de andere doet. Daarna ga jij automatisch uitzoeken wat voor jou beter werkt. Daarom dat loopbaanbegeleiding je hierbij helpt omdat we concreet vertrekken van situaties op jouw werk, besluit Michel Piedfort.
Vragen stellen zonder schuldgevoelens of angst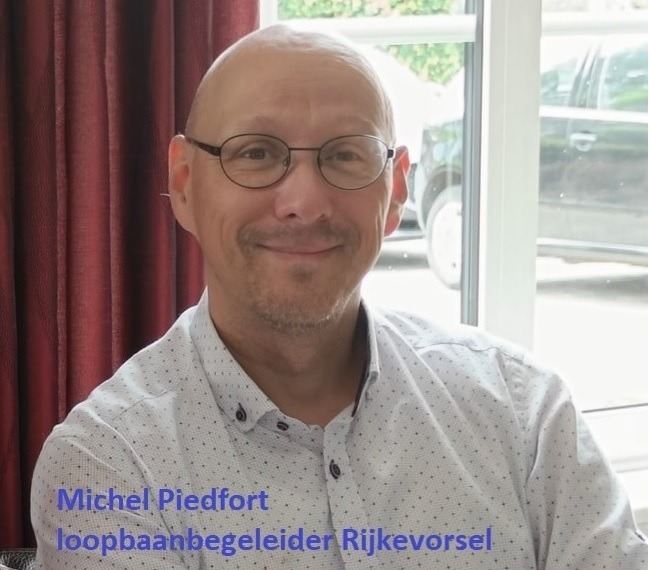 Het is moeilijker om de juiste vraag te stellen dan een antwoord te vinden. Het antwoord vinden is doorgaans veel makkelijker.
Bij het stellen van de juiste vraag, ga je ook een connectie met de andere persoon maken. Die connectie missen wij of de ander. Daarom raadt Algida ten zeerste haar loopbaanbegeleiding aan zodat je voor jezelf ontdekt hoe jij communiceert, hoe jij luistert en overkomt bij de ander.
Het geeft jou een unieke kijk op jezelf en wat jij kunt doen om jouw boodschap makkelijker over te brengen zodat jij zonder angst voor verwijten of schuldgevoelens kunt zeggen wat jij wil en gehoord wordt.