Omdat Michel Piedfort weet dat jij als freelance copywriter een goede boterham kunt verdienen, helpt hij vandaag graag mensen die starten als freelance copywriter.
Starten als freelance copywriter: 5 tips
Focus op een beperkt aantal klanten want uit de statistieken van Unizo blijkt dat 55 procent van de freelancers met 5 klanten genoeg heeft om een volwaardig inkomen te hebben.
Ga slim om met je salaris door te werken met royalties. Ik leg je dit graag uit.
Blijf weg van eenmalige kleine opdrachten. Er zijn veel bedrijven die maandelijks teksten nodig hebben. Zoek naar klanten waar je ook boeken voor kunt schrijven. Ik sta er van versteld hoeveel bedrijven hiervoor open staan.
Zoek je niche vertrekkend vanuit je competenties of je netwerk in plaats van in het wilde weg te communiceren zoals 95% van de freelance copywriters doen.
Zet je al je startersvragen op een rij en zoek op voorhand antwoorden. Dit kan met een coach en loopbaanbegeleiding bij Algida. Kies voor iemand met ervaring in freelancen en copywriting om je rendement te optimaliseren. Je krijgt zo op een paar uur waardevolle informatie uit eerste hand die je anders nooit zou krijgen en die moeilijk op het internet te vinden is.
Informeer je over het statuut: start je als zelfstandige of interimaris? Volg ons gratis webinar over starten als freelancer het statuut.
Enorm groot potentieel
In België alleen al zijn er honderdduizenden websites. Iedereen heeft een minimum aan communicatie nodig om zichtbaar te blijven. Aangezien heel veel bedrijven geen tijd, geen goesting of niet de skills in huis hebben om hun teksten zelf te schrijven, ligt er voor freelance copywriters een enorme grote markt open. Bedrijven hebben echt copywriters nodig.
Wist je dat er in België alleen al 1,4 miljoen bedrijven zijn waarvan 1,3 miljoen minder dan 5 werknemers tellen?  Starten als freelance copywriter geeft je daarom echt enorme mogelijkheden als je durft kiezen. Want jij kunt onmogelijk al die bedrijven benaderen. Voor wie wil jij schrijven?
Over Michel Piedfort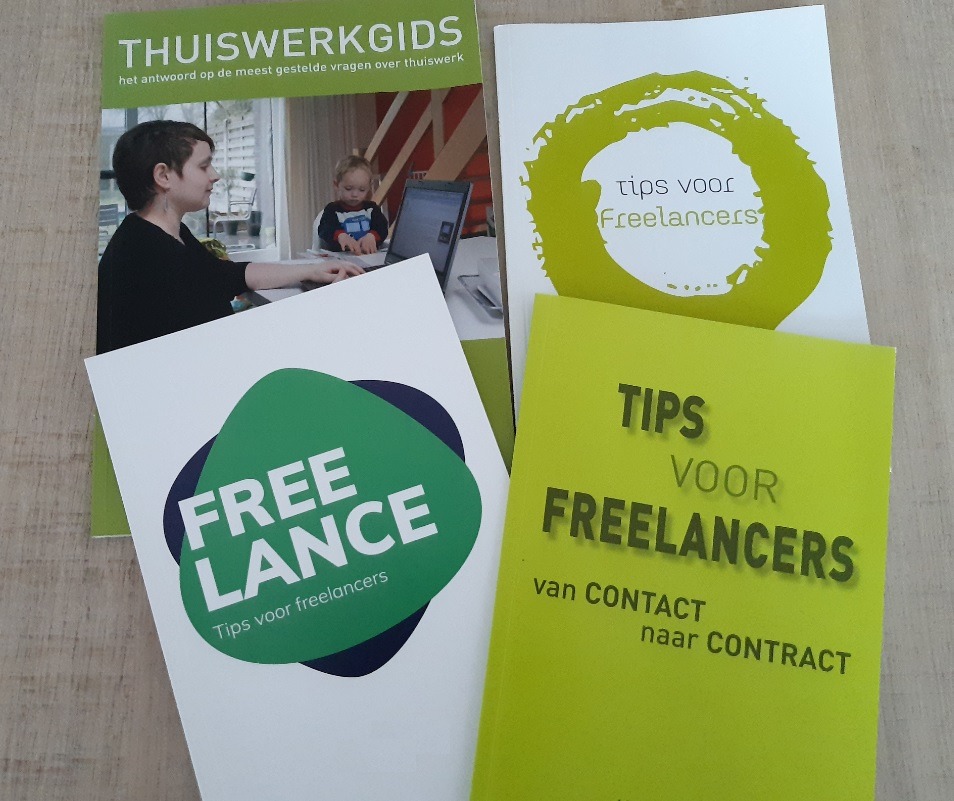 Je hebt wellicht nog nooit van Michel Piedfort gehoord en toch heeft hij jaren veel boeken verkocht. Dat komt omdat hij zijn boeken ook via andere kanalen dan de traditionele boekenwinkel aan de man brengt. Van zijn boeken werden meer dan 20.000 exemplaren verkocht.
Hij is ook de oprichter van Freelancenetwork en promoot al sinds 2000 het freelancers statuut. Daarnaast is hij fervent blogger. Kortom: heb je vragen over starten als freelance copywriter, dan kun je hem gerust vragen stellen.
Welke vragen over starten als freelance copywriter heb jij nog?
Heb je vragen of bedenkingen over je opstart, contacteer Michel via e-mail  of bel meteen op 0486 329 020