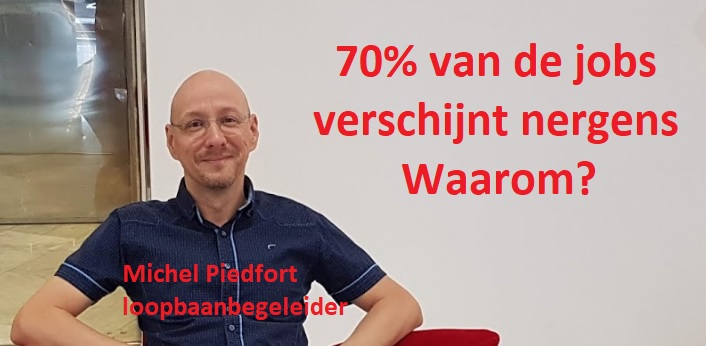 Wist je dat 7 op de 10 jobs nooit ergens verschijnen? Ze komen niet op jobsites, bij interimkantoren of wervings- en selectiekantoren. Dat betekent doorgaans ook dat de tofste jobs het moeilijkste te vinden zijn. Ik leg je hieronder uit waarom je slechts 3 op 10 jobs ziet Het is dus perfect normaal dat je het moeilijk vindt om je droomjob te vinden.
Hoe denkt een bedrijf als ze een nieuwe medewerker zoeken
Wanneer een bedrijf een vacature heeft, dan gaat de HR medewerker eerst bij zichzelf te rade gaan. Wie ken ik die deze job kan doen? Als de personeelsverantwoordelijke niemand kent, dan gaat men bij een van de andere medewerkers vragen. Ken jij iemand voor deze job?
De secretaresse kent bijvoorbeeld wel iemand waardoor de logische reactie komt: vraag even of men interesse heeft, een cv toestuurt en langskomt.
Zelfs al is de kandidaat niet de meest geschikte kandidaat voor de job, toch is er een grotere kans om aangenomen te worden want:
Er is weinig of geen concurrentie van andere kandidaten
De kandidaat werd aanbevolen door een andere medewerker van het bedrijf
Men gaat wellicht deze kandidaat eerst eens willen uitproberen en afwachten wat het geeft met de gedachte: we kunnen achteraf nog altijd extern gaan.
Externe zoektocht als het echt niet anders kan
Pas als de mensen uit de omgeving van de personeelsdirecteur niemand kennen, dan pas gaat men externe hulp inschakelen. Men gaat dus pas een interimkantoor inhuren of een job posten op een website als men zelf niemand vindt.
Maar:
Het bedrijf gaat daarna meerdere cv's krijgen
Men gaat meerdere kandidaten uitnodigen waardoor de concurrentie stijgt
Stel je voor dat er zes kandidaten zijn en iedereen krijgt een uur om zich voor te stellen, dan is de personeelsdirecteur al een ganse dag bezig met het interviewen van kandidaten voor de eerste ronde.
Daarna komt de tweede ronde met wellicht een drietal kandidaten.
Dat is opnieuw een halve dag werk. In 90% van de bedrijven komen deze interviews bovenop het andere werk.
Door de toenemende werkdruk en besparingsdrang zal men zo weinig mogelijk kandidaten uitnodigen.
Leg op voorhand lijst van bedrijven aan waar je wil binnen geraken
Een zeer goede manier om toffe jobs te vinden is zelf een lijst van interessante bedrijven aanleggen, bewerken en opvolgen.
Je zal zo als eerste jobs ontdekken nog voor ze op een jobsite staan.
Je gaat dan ook als eerste al contacten leggen om uitgenodigd te worden
Omdat men al direct een kandidaat heeft, gaat men jou rapper uitnodigen zonder te gaan vissen naar andere kandidaten. Hierdoor daalt de concurrentie.
Tenslotte focus je alleen op die bedrijven die bij jouw interessesfeer passen.
Job vinden met aanpak van loopbaanbegeleiding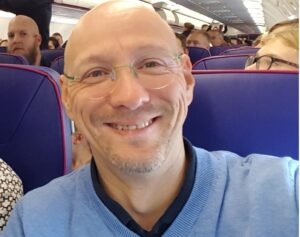 Blijf je je focussen op die 30% jobs die overal gepubliceerd staan en waar je constant in concurrentie bent met andere kandidaten? Of ga jij op zoek naar die 70% percent toffe jobs die meer verborgen zijn?
In het laatste geval, zul je anders gaan solliciteren. Heb je geen idee hoe je dit aanpakt, dan helpt loopbaanbegeleiding jou hierbij.
Het feit dat je hiervoor tijd maakt en wij op een gestructureerde manier samenwerken, verhoogt jouw succesratio enorm. Zeker als je last hebt van uitstelgedrag.
Wil je al een gratis voorproefje maak dan een afspraak voor een gratis gesprek.
Omdat ik aangesloten ben bij erkende loopbaancentra van VDAB, kan ik loopbaancheques aanvaarden. Hierdoor krijg je persoonlijke begeleiding voor amper 10 euro per uur. Mail me voor meer info of bel 0486329020