Waardering op het werk ligt best in de jobinhoud of het werkproces en niet in de onzekere reacties van klanten of bazen. Enkele voorbeelden als illustratie.
Waarom wil je dit werk graag doen? Waarvoor doe je het? Wat mis je in je huidige job? De vraag naar waardering kan op verschillende manieren tijdens een sollicitatiegesprek naar voor komen. Het gevaar is dat je antwoord pleasing gedrag inhoudt.
Een voorbeeld uit de zorg verduidelijkt het gevaar bij de vraag naar waardering op het werk
Recruiter: waarom wil je in ons woon- en zorgcentrum komen werken?
Antwoord van de sollicitant: je krijgt zoveel vriendschap en liefde terug van de bejaarden.
Het antwoord van de sollicitant is ongetwijfeld authentiek en herkenbaar. Het is zeer goed mogelijk dat je als zorgkundige echt enorm veel werkvreugde ervaart van de reacties van de bejaarden.
Het nadeel is dat de sollicitant de waardering voor zijn werk haalt uit de onzekere, toekomstige reacties van de bejaarden.
Waardering op het werk door de baas of de klant is de kers op de taart
De waardering voor je werk is eigenlijk de kers op de taart. Het komt er als extra bij maar is niet de hoofdreden waarom je de job doet. Dat betekent dat af en toe een compliment krijgen meer dan voldoende is als waardering.
Je kunt jezelf dan ook de bedenking maken of je de job nog wel zou doen als je geen complimenten meer krijgt van de bejaarden of de baas? Zou jij dan de job nog volhouden? Als het antwoord neen is, is dit dan de juiste job voor jou?
Waardering in het werk zelf onafhankelijk van de reactie van anderen
Zoek daarom het antwoord in verband met de waardering van het werk in de inhoud van de job zelf of het proces dat je zal doorlopen om de job tot een goed einde te brengen.
Recruiter: waarom wil je in ons woon- en zorgcentrum komen werken?
Antwoord van de sollicitant: ik vind het enorm belangrijk dat mensen die zichzelf niet meer kunnen wassen toch elke dag proper zijn. Ik was mensen daarom gewoon graag.
Een werknemer bij Wegen en Verkeer verwoordde het zo: ik vind het gewoon plezant om naar tv-schermen te kijken en na te gaan waar er files zijn.
Je doet het met andere woorden vooral voor jezelf en niet voor een ander.
Voorbeeld over waardering uit het privé-leven
Stel dat je de living van je ouders geschilderd moet worden. Je stelt voor dat jij deze taak op jou neemt en je stuurt je ouders 3 dagen op vakantie. Na 3 dagen zweten en zwoegen komen je ouders om 22 uur 's avonds thuis en je wil vol trots je realisaties laten zien.
Je ouders daarentegen komen moe van de reis binnen en zeggen meteen: beste zoon, we zijn moe, je gaat beter naar huis, wij kruipen direct in ons bed en zullen alles morgen wel bewonderen.
Je eerste reactie als je in de auto kan zijn: verdorie, dat is nu ook de eerste en de laatste keer dat ik nog eens iets doe. Ze hebben niet eens de moeite genomen om mijn werk te bekijken. Je hebt je plezier afhankelijk gemaakt van de toekomstige waardering die je misschien krijgt.
Een betere reactie is: Ik begrijp hen wel, ik zou ook moe zijn als ik op die leeftijd zo'n lange reis heb gemaakt. Ondanks alles, heb ik me tijdens het schilderen enorm geamuseerd, ik ben blij dat mijn ouders dit werk zelf niet hebben moeten doen. Ik ben ook blij dat zij nu in een propere living zitten. In dit laatste voorbeeld leg je het werkplezier in je werk zelf en laat je het werkgeluk niet afhangen van de reactie van je ouders.
Match: jouw waardering is het aankoopmotief van de werkgever
In een goede situatie komt jouw waardering overeen met het aankoopmotief van de werkgever.
Kun je met andere woorden ontdekken wat de allerbelangrijkste reden is waarom men iemand zoekt en je kunt daarna er aan toevoegen dat jij dit net heel graag doet of heel goed kunt, dan verhoogt jouw kans op succes.
Bv: dat kan ik goed én doe ik graag. Als ik dat mag doen, daar krijg ik energie van of daar word ik blij van.
Waardering en solliciteren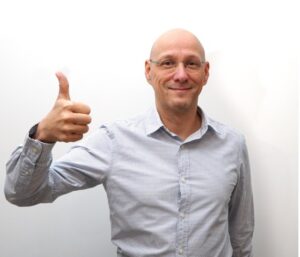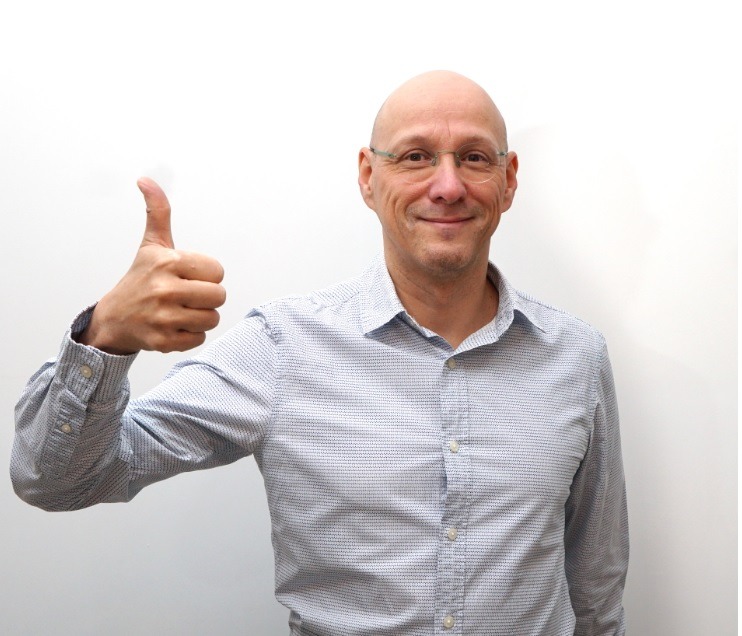 Tijdens de loopbaanbegeleiding hebben we ruime aandacht voor de waardering op het werk, zegt loopbaanbegeleider Michel Piedfort van Algida Loopbaanbegeleiding.
Hoe vind je bijvoorbeeld dat aankoopmotief van de werkgever? Wanneer trap jij onbewust in die waarderingsval? Welke vorm van waardering vind jij belangrijk? Hoe vraag jij die waardering? Of hoe uit je ze zelf?