Starten als freelancer met dit overzicht van freelance tarieven, functies, bedrijven, statuten, contractclausules,, ...
Test starten als freelancer
Doe de test, gratis & anoniem.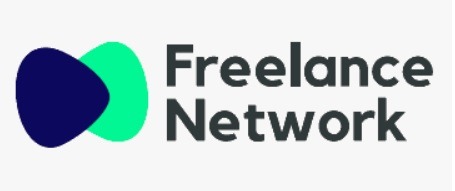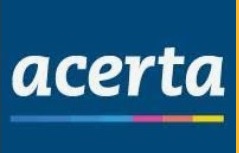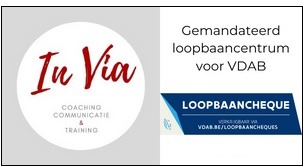 Wat men mij vraagt ivm starten als freelancer
Is freelancen iets voor mij?
Iedereen kan freelancer worden want iedereen is goed in iets of kan goed in iets worden? Je hebt ook andere troeven zoals beschikbaarheid of ervaring
Welk statuut
Welk statuut kies ik best? Wat zijn de voordelen en nadelen? Hoeveel kosten ze?
Welke freelance tarieven zijn er
Hoeveel mag ik vragen? Wanneer vraag ik te weinig of te veel? Wat is een goed tarief?
Wat zijn mijn rechten?
Als zelfstandige val je onder een totaal ander recht dat compleet verschilt van het sociaal recht voor werknemers. Ken je rechten.
Waar vind ik klanten
Waar vind ik die bedrijven? Hoeveel zijn er? Welke jobs? 
Het freelance contract
Wat zet ik in mijn contract en hoe? Kies ik voor een contract van 1 of 10 pagina's? En waarom zijn contracten van bedrijven voor mij niet altijd waterdicht?
Valkuilen van platformen
Welke platformen zijn er? Wat zijn de nadelen en voordelen? Waarop letten?
Hoe verkoop ik mezelf
Hoe overtuig ik bedrijven van mijn kunnen zodat ze voor mij kiezen?
Gevraagd worden als freelancer omdat je goed bent. Dat is gewoon plezant
1 op 1 begeleiding
In Rijkevorsel of bij je thuis tot 20 kilometer rond Rijkevorsel
Online begeleiding
Via beeldbellen, waar je woont, maakt niet uit
Sessies van 30 minuten over starten als freelancer: de voordelen, nadelen, gevolgen
Ik ben Michel Piedfort
en promoot al 25 jaar het freelance werk
Toen ik 25 jaar geleden als zelfstandige in bijberoep begon, had ik nooit gedacht dat ik zoveel interessante mensen en nieuwe mogelijkheden zou ontdekken. Vandaag ben ik al meer dan 15 jaar zelfstandige in hoofdberoep. En ik heb er nog geen seconde spijt van gehad.
Als oprichter van Freelancenetwork.be heb ik tienduizenden bedrijven op mijn site zien passeren die freelancers zoeken en dit in alle functiedomeinen. Ik weet dus dat er enorm veel potentieel is. Ik gaf ook jaren cursussen starten als freelancer bij Syntra.
Ik deel graag mijn kennis met jou zodat ook jij ervaart dat er enorm veel potentieel in jou zit en hoe je dit naar boven brengt. Tegelijk begeleid ik jou bij wat dit betekent qua freelance tarief, contract, klanten vinden en bedrijven overtuigen. Zo verspil je geen kostbare tijd en vermijd je beginnersfouten.
Slechts 3% wordt opnieuw werknemer. Dat zegt genoeg, toch?
Eens freelancer, (bijna) altijd freelancer. Het beste bewijs dat freelancer plezant is en jij vooral kunt doen wat jij écht graag doet. Het extra inkomen, is dan mooi meegenomen.
Werken waar je wil, wanneer je wil, hoe je wil, ... het leven is mooi.
Getuigenissen Google Review
Wat zeggen anderen?
Meer getuigenissen op Google Review
"Dankzij zijn begeleiding heb ik meer vertrouwen. Michel is een fantastische coach."
"Michel helpt je dingen aanpakken en geeft je vertrouwen dat er altijd mogelijkheden zijn in elke situatie"
Een krak in zijn vak! Je krijgt heel veel inspiratie om jouw doelen te bereiken!
Ik ken Michel nu al enkele jaren, en inmiddels is Michel uitgegroeid tot een echte sparringpartner waar ik elke maand graag één of twee uur mee mijn business maar ook mijn privé mee overloop
Dat geeft soms heel verrassende inzichten, ik hoop dat we nog lang kunnen sparren samen. Merci Michel !
Starten als freelancer. Vraag mij hoe of vertel wat jij als freelancer wil doen
bel me 0486 329 020
Ik leg je daarna uit hoe je dit kunt realiseren. Wil je daarna persoonlijke begeleiding dan kan dat in 4 uur (2 sessies van 2 uur gespreid over 2 of 3 weken) met de loopbaancheque. Sessies kunnen zowel online als face to face.