Starten als freelancer in 10 stappen
Vaak lijkt starten als freelancer een hoge berg om te beklimmen waardoor velen gewoon blijven dromen maar niet in gang schieten. Dat is jammer. Want je kunt pas ervaren of freelancen je ligt door het effectief te doen. Start daarom al met deze tips.
Maak je idee concreter. Blijf er niet over denken in je hoofd maar zet dingen op papier. Zo ga je vanzelf samenvatten en structureren
Informeer je over het statuut: ga je werken als zelfstandige in hoofdberoep, bijberoep of als interimaris? Ben je op ziekenkas of invaliditeit ook dan kun je freelancen met behoud van je uitkering.
Informeer je over de freelance tarieven: hoeveel kun jij verdienen, wat is het business model in elke sector, krijg je geld per uur of per opdracht?
Denk na over hoe jij jezelf bekend gaat maken?
Wie is jouw ideale klant? Je antwoord heeft grote gevolgen op je werking en prospectie, je contract, je tarieven, ...
Hoe ziet jouw freelance contract er uit? Wanneer is een contract nodig? Beperkt jouw contract zich tot 1 pagina of 5 pagina's? Ook dit heeft grote gevolgen op het afsluiten van je overeenkomst.
Wil je rechtstreeks met de klant werken of via tussenbureaus die commissie op jouw prestaties nemen?
Hoeveel tijd per week kun jij werken? Wil je proberen als bijverdienste of meteen fulltime werken?
Hoeveel wil jij per maand netto verdienen?
Wil je hulp bij het concretiseren en uitwerken van je plan, neem dan loopbaanbegeleiding zodat je 4 uur persoonlijke coaching krijg voor de opstart met de Vlaamse loopbaancheque.
Waarom starten zoveel freelancers
Freelancen is hip omdat werkzekerheid bij een werkgever niet meer bestaat. Daarom dat zo velen de sprong wagen.
5 andere voordelen van freelancen
Alle winst voor jou

Als de klant €500 betaalt, krijg jij €500

Waar je wilt

Je werkt waar en wanneer je wil

Bepaal je prijs

Je kiest zelf je prijs. Er zijn klanten voor elke prijs
Bepaal hoe je werkt

Je werkt op jouw eigen manier, jij bent de specialist en weet hoe het moet

Eenvoudige formaliteiten

Na de opstartformaliteiten is er weinig administratie
Starten als freelancer: mijn verhaal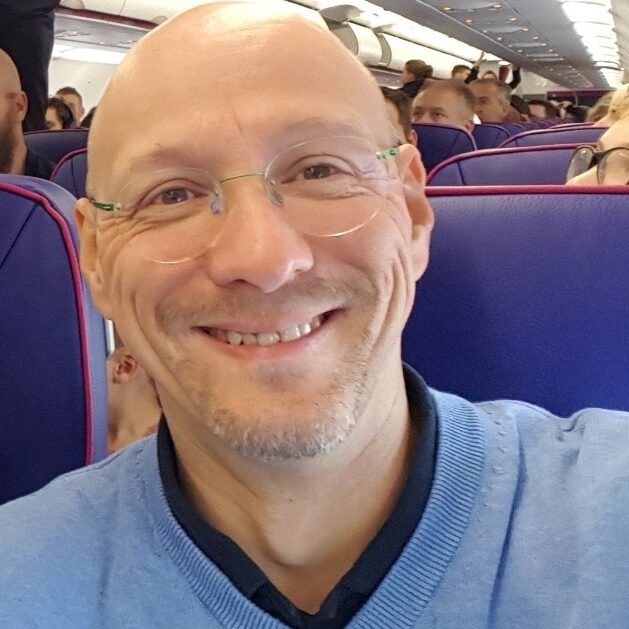 Niets is zo leuk als mensen jouw hulp komen vragen en je daarvoor graag betalen. Ik startte 25 jaar geleden als freelancer in bijberoep en ik ben elke dag blij dat ik ondertussen al jaren fulltime freelancer ben. Ik doe vooral thuiswerk.
Mijn eerste freelance job was een marktonderzoek opzetten voor een uitgever. Daarna volgde nog tal van andere uiteenlopende activiteiten.
Toen ik 25 jaar geleden als freelancer begon, had ik net dezelfde vragen als jij: hoe kan ik beginnen, waar ga ik klanten vinden, hoeveel moet ik verdienen, kun je daar van leven, .... Uiteindelijk is het elk jaar goed gekomen.
Ondertussen ben ik ook loopbaanbegeleider voor startende freelancers waardoor ik loopbaancheques kan aanvaarden. Hierdoor heb je al begeleiding vanaf €40 voor 4 uur. De rest betaalt de overheid.
Starten doe je met een coach
Starten doe je best met een coach. Zo sta je er nooit alleen voor en heb je hulp uit eerste hand. Je kunt zelfs je loopbaancheque van de overheid inzetten waarbij je 4 uur persoonlijke coaching krijgt voor amper €40. Wil je daarna de coaching verderzetten, dan kun je nog 3 uur begeleiding bijkrijgen voor €40 via de loopbaancheque.
Startende freelancers hebben doorgaans gelijkaardig vragen en trappen hierdoor ook in dezelfde valkuilen. Het is daarom te gek om tijd te verspillen als de antwoorden op 2 minuten gegeven kunnen worden.
Als oprichter van Freelancenetwork.be heb ik tienduizenden bedrijven op mijn site zien passeren die freelancers zoeken en dit in alle functiedomeinen. Ik weet dus dat er enorm veel potentieel is.
Heb je vragen over freelancen, stel ze mij dan gerust.
Michel Piedfort
tel 0486 329 020