Ontdek jouw kleuren, competenties en valkuilen met de kleurtype persoonlijkheidstest
Welk kleurtype ben jij? Rood, geel, groen of blauw? Wees zeker van jouw kleur, die van je werkgever, het bedrijf en job en begrijp beter waarom jij wel of niet matcht in een bepaalde functie of bedrijf.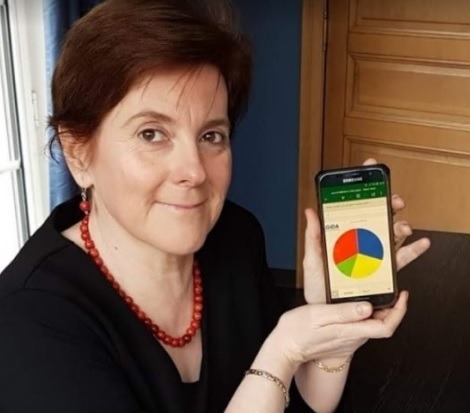 Omdat je uit de kleurtype test zoveel informatie haalt over wie je bent, hoe je functioneert op je werk, je competenties en valkuilen kennen alle directeurs en leidinggevenden hun kleuren zodat ze dit kunnen inzetten om beter te functioneren op het werk. Vandaag ontdekken ook veel werknemers de kleurentest te ontdekken.
Dankzij de kleurentest vind je ook een antwoord op vragen als? Welke competenties mis je? Past jouw kleur in de job? En welke gevolgen heeft jouw kleur op samenwerken? Welke kleur krijg jij onder stress of werkdruk?
4 andere redenen om je kleur te kennen
Ontdek welke kleur jobs hebben. Matcht dit met jou?
Welke kleur heeft je baas of collega? Communiceren jullie efficiënt?
Ken je competenties en zet ze zo gerichter in
Welke valkuilen, sterktes en zwaktes heb jij?
Wil je dit alles ontdekken, doe dan de uitgebreide test voor €40 met begeleiding via de loopbaancheque. Zowel voor werknemers als zelfstandigen. Mail hier voor meer info of bel 0486 329 020
Online begeleiding
Uitgebreide persoonlijkheidstest

Bespreking van resultaten

Ontdek je dominante kleur: rood, geel, groen, blauw

Bekijk of jouw kleur matcht met je job

Zie welke kleur jouw werkgever heeft en past dit bij jou

Verneem hoe je best communiceert met andere kleuren

4 uur (online) begeleiding

Voor werknemers vanaf 7 jaar ervaring

Je woont of werkt in Vlaanderen

Data in onderling overleg

Start na ontvangst loopbaancheque
Bij jobtesten wordt er ook naar je persoonlijkheid gekeken. Welk kleurtype ben jij op het werk? Rood, geel, groen of blauw?
De kleurtypes werden door Jung ontwikkeld en verder uitgewerkt door Insights. Ze zijn vandaag populair bij heel wat werving- en selectiekantoren. Qua achtergrond, probeert men vooral te vatten of jij eerder introvert of extravert bent. Tegelijk wordt er gekeken of je een denker of voeler.
Welk kleurtype ben jij op het werk?
Doe hier een verkorte test. Je hoeft achteraf je mailadres niet op te geven om het antwoord te zien. Je krijgt je belangrijkste kleur als resultaat in de verkorte versie.
Welke competenties hangen er aan elke kleur? Rood staat voor vuur en dominantie. Het zijn mensen die snel beslissen en die er meteen invliegen. Leidinggevenden en verkopers zijn vaak rode mensen. Typische persoonsgebonden kenmerken zijn: ambitieus, doelbewust, probleemoplossend, daadkrachtig, competitief, krachtig, nieuwsgierig, direct, initiatiefrijk, vastberaden, ongeduldig en eigenzinnig.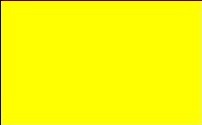 Gele mensen zijn vaak de plezanten op het werk. Het zijn de mensen die de teamgeest benadrukken of feestjes op gang trekken. "Laten we er met zijn allen invliegen, joepie." Eigenschappen die bij gele mensen passen zijn extravert, overtuigend, open, positief empathisch, optimistisch, creatief, gevoelig, inspirerend maar ook aandacht vragend.
Groene mensen zijn de zorgende moederkloeken. Ze zijn geduldig, betrouwbaar, attent, beheerst, liefhebbend, volhardend, goede luisteraars, vriendelijk, voorzichtig, ondersteunend, uitvoerend, behulpzaam en loyaal.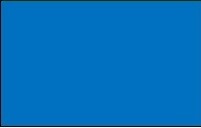 Blauwe types zijn analytisch. Het zijn de mensen die eerder op de rem staan met woorden als: we zullen dat eerst eens grondig onderzoeken alvorens we een beslissing nemen. Que kenmerken zijn eerder woorden op hen van toepassing als onderzoekend, voorzichtig, systematisch, precies, grondig, logisch, conventioneel, afstandelijk, objectief, perfectionistisch, methodisch, gestructureerd, regels volgend.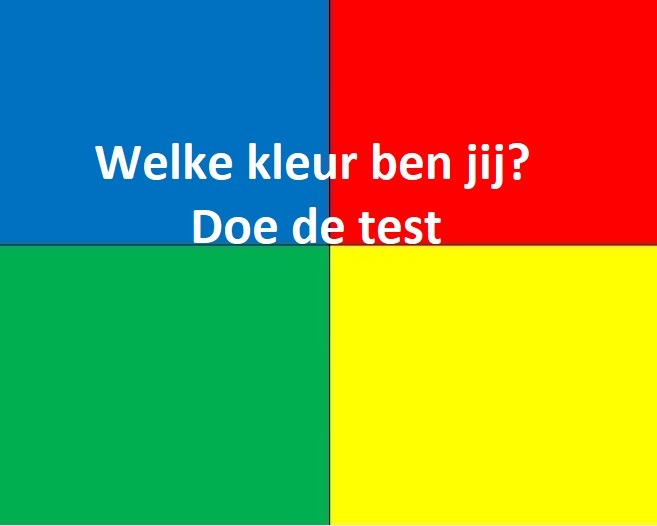 De psycholoog Jung deelde mensen onder in rood, geel, groen of blauw types in functie van hun persoonlijkheid. Zijn theorie wordt nog altijd gebruikt bij selectiegesprekken, bij teambuildings of loopbaanbegeleidingen omdat ze jou een inzicht geven in wie je bent, hoe je werkt, je competenties, sterktes en hoe je communiceert. Tegelijk leer je ook je collega's beter inschatten.
Directeurs en leidinggevenden kennen bijna allemaal hun kleurtype. En jij? Ken jij jouw kleuren al?
Gevolgen van je kleurtype op het werk bij het solliciteren
Niemand is 100 procent rood, geel, groen of blauw. Toch kun je uit de kleurtypes heel wat afleiden. Vergelijk de eigenschappen van jezelf met de gevraagde persoonsgebonden competenties in de vacature. Als blijkt dat jij bijvoorbeeld vooral een analytisch blauw type bent en in de vacature wordt eerder een geel type werknemer gevraagd, zou je dan echt gelukkig zijn in deze job?
Wanneer de gevraagde competenties in een vacature matchen met jouw kleurtype, dan vergroot de kans dat deze job echt iets voor jou zal zijn.
Bekijk daarom altijd de persoonsgebonden competenties die een bedrijf vraagt en probeer aan de job een kleurtype te verbinden.
Kleurtypes en communicatiestijlen
Jung koppelt ook communicatiestijlen aan de kleurtypes. Wie zelf blauw is en alles grondig wil analyseren botst wel eens met ongeduldige rode types die snel beslissingen willen nemen. Als werknemer is het dan een hele kunst om via de juiste woorden toegang te krijgen tot mekaar. Rode mensen gaan recht op hun doel af. Wat moeten we doen om dat in orde te krijgen? Ze stellen vooral wat-vragen en zijn niet bang om risico's te nemen. Hou het zakelijk zonder gevoelens er bij te sleuren met doelgerichte acties.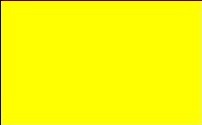 Bij gele mensen draait alles rond gezelligheid. Vandaar dat zij graag de wie-vraag stellen. Tijdens een gesprek zijn deze mensen dichtbij, ze raken en kijken je aan en gebruiken veel expressie en humor.
Mensen met een groene gedragsstijl hebben een vriendelijke uitstraling, zijn goede luisteraars en weten als geen ander wat echte service is. Daarom stellen zij vooral hoe-vragen.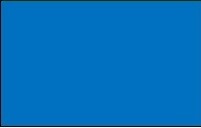 Omdat blauwe mensen vooral van feiten, analyses en resultaten houden en oog voor detail hebben, herken je hen aan waarom-vragen.
Kleurtype: je sterktes, zwaktes, valkuilen en opportuniteiten
Naast competenties en communicatiestijl hangen er aan jouw kleurtype ook sterktes, zwaktes en vooral valkuilen. Wie zijn kleurtype kent, kan hier dus actief mee aan de slag om beter te functioneren op het werk en in zijn privé
Kortom: je begrijpt jezelf veel beter én je begrijpt de ander beter. Hierdoor groeit begrip en sta je veel sterker in je schoenen.
Ontdek je kleurtype, doe de uitgebreide test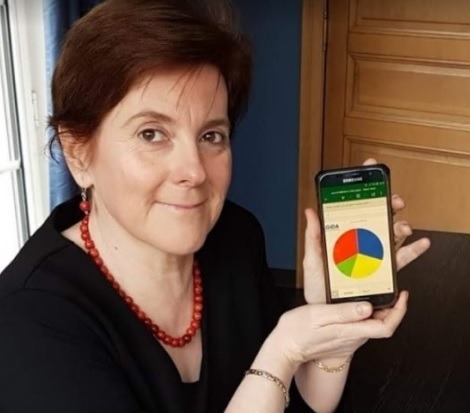 Onze kleurtype test omvat 100 vragen over het werk. Op basis van het antwoord, krijg je een antwoord op jouw dominante kleur en zie je ook de verhoudingen tussen de kleuren.
Je gaat dus van 'ik denk dat ik blauw ben' of 'ik ben zeker dat ik blauw ben' naar een afgecheckte versie. Wat betekent dit blauw voor jou, hoe typeert dit jou en welke voordelen of nadelen heeft dit op jouw functioneren binnen het bedrijf of het team.
Op basis van je kleurtype wordt er vervolgens gekeken naar je competenties, je sterktes, zwaktes, waar jij jezelf kunt verbeteren en de dingen die je mist. Daarom kun je dit traject aangaan met de loopbaancheque voor €40 . De sessies kunnen zowel online als face to face plaatsvinden.