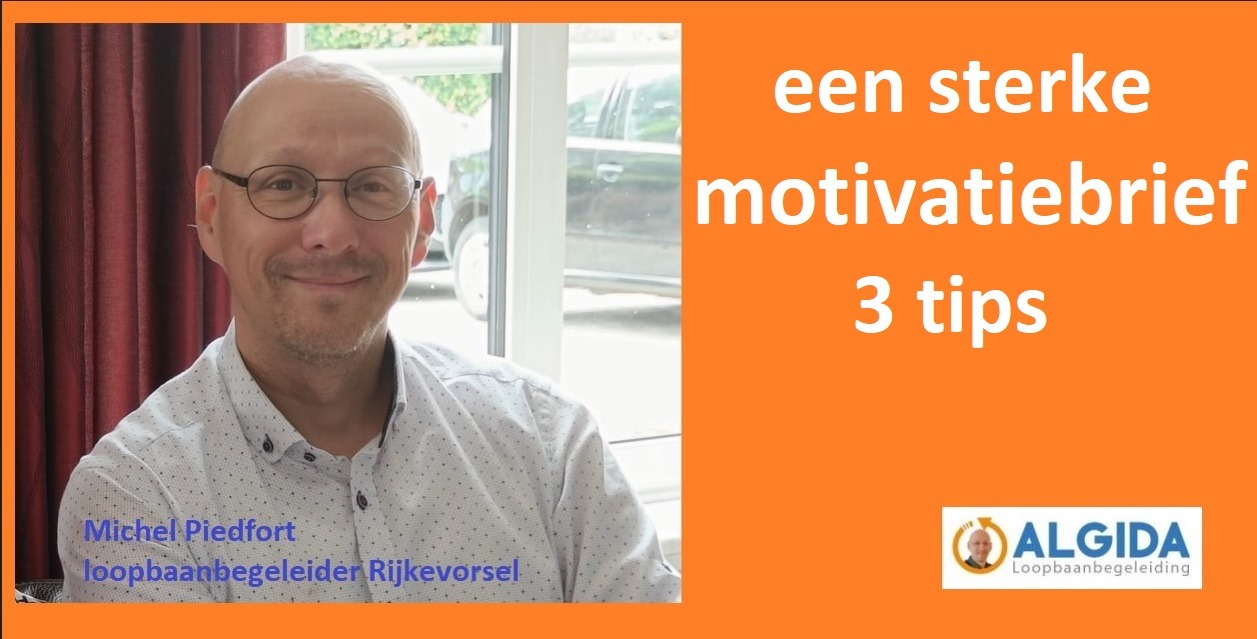 Wat zet je in je motivatiebrief? Al je concurrent-sollicitanten roepen dat ze de job kunnen terwijl het bedrijf eerder zoekt naar iemand die bij hen past. Dat is veel meer dan de job kunnen. Men kijkt dus ook naar wie je bent in plaats van wat je kunt. Maar hoe zet je dit nu in je motivatiebrief?
Je motivatiebrief is de begeleidende e-mail
Je hoeft vandaag geen aparte brief in bijlage van je mail toe te voegen. Die brief mag gewoon de e-mail zijn die je stuurt.
De motivatiebrief is kort en bondig want de bedoeling is dat men je cv die in bijlage zit aanklikt. Het belang van de brief is dus dat men geprikkeld raakt om je cv te openen. Hoewel de cv het belangrijkste blijft, is je motivatiebrief van onschatbare waarde. Hij geeft immers weer waarom het bedrijf best voor jou kiest.
Zet duidelijk in je motivatiebrief waarom jij voor de werkgever wil werken
Die reason why of waarom ligt meer in wie jij bent in plaats van wat jij kunt. Het is de link tussen je persoonlijk en het bedrijf. Dit is meestal zoeken want wat zeg je als je het bedrijf nauwelijks kent of uit een totaal andere sector komt?
De reden waarom de werkgever je best belt, blijkt onder andere uit wat jij belangrijk vindt en wat je waarden zijn. Hier ga je kunnen aantonen dat jij de perfecte match bent. Het is de optelsom van je vaktechnische en persoonsgebonden competenties aangevuld met je persoonlijkheid.
Bekijk daarom de motivatiebrief ook vanuit de kant van de werkgever: wat zoekt hij nu echt en hoe pas jij in dit plaatje?
Integreer je motivatiebrief in je cv
Omdat de motivatiebrief kort is en de cv het document is dat de meeste aandacht krijgt, herhaal je best de sterkste punten uit je motivatiebrief in de cv. Je kunt perfect de samenvatting van je motivatiebrief in 3 of 4 punten bovenaan je cv zetten zodat het bedrijf in een oogopslag ziet wat jij te bieden hebt en waarom.
Solliciteren: je krijgt maar 1 kans
Bij solliciteren krijg je slechts 1 kans. Dit wil zeggen dat het van de eerste keer goed moet zijn.
Daarom is het belangrijk dat je de hulp van een loopbaanbegeleider als Michel Piedfort inroept als je het zelf moeilijk vindt om een cv of motivatiebrief te schrijven. Ook hiervoor kun je de loopbaancheque inzetten.
Samen met je Michel kijk je dan naar je competenties, hoe je werkgevers van je competenties kunt overtuigen zelfs al mis je ervaring of competenties en via welke formulering je dit vervolgens op papier zet.
Hulp bij motivatiebrief
Hoe begin je met je motivatiebrief? Wat zet je er in en wat niet? Hoe formuleer je alles kort en krachtig. Daar gaat loopbaanbegeleiding over.
Motivatiebrief & begeleiding
Wat zet je in je motivatiebrief

Hoe bewijs je dat je matcht qua persoonlijkheid & waarden

Voor werknemers met 7 jaar ervaring

4 uur online begeleiding voor €40

3 online sessies, 1 per week of 2 sessies in Rijkevorsel

Data in onderling overleg