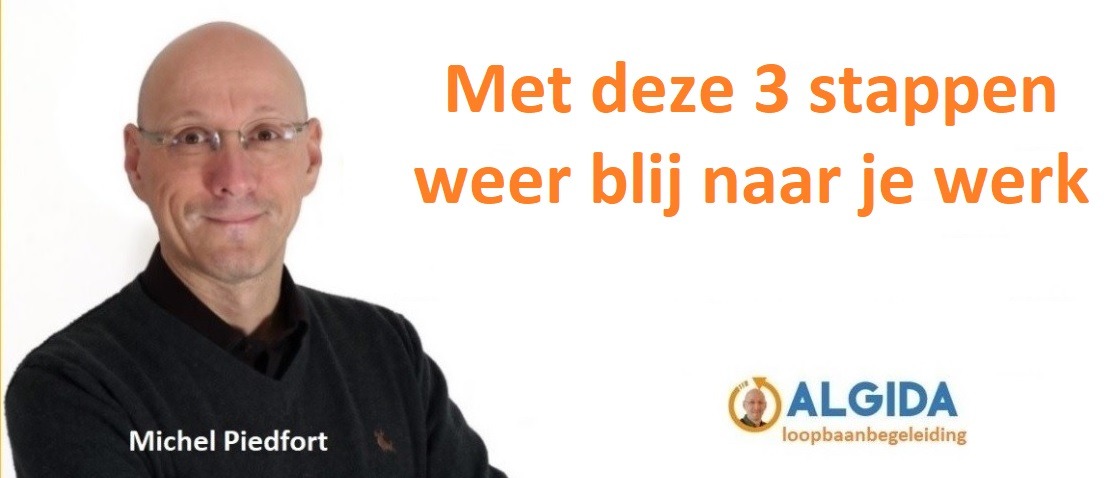 Met deze 3 stappen ga je weer blij naar je werk
weet welk bedrijf of job beter bij je past want dan hou je het makkelijker vol
doe wat je écht graag doet want dan ga jij je spontaan specialiseren in je vakgebied waardoor je meer durft eisen, meer salaris krijgt, mensen hulp bij je komen zoeken
durf  zeggen wat je voelt zonder schrik voor verwijten of schuldgevoel want dan kent men jouw grenzen en gaat men die ook respecteren zodat jij je minder ergert.
Zit jij nog op de juiste plek?
Doe hier de sneltest in 10 vragen. Je mailadres is niet nodig om het antwoord te zien.
Hoe ga je opnieuw blij naar je werk?
Hoe begin je aan die 3 stappen?
1. Laat me weten wat jij meer wil
2. & Vraag je eerste gratis gesprek van 30 minuten en krijg je eerste tips al mee.
Problemen lossen zich immers nooit vanzelf op. Neem daarom zélf actie.
Referenties
Michel kreeg al talrijke artikels in de pers en is regelmatig gastspreker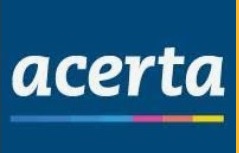 Ik ben Michel Piedfort en begeleid al meer dan 7 jaar werknemers en zelfstandigen weer blij naar hun werk binnen het netwerk van de loopbaancheque van VDAB.
Met meer dan 25 jaar ervaring in  het bedrijfsleven weet ik wat jij écht mag eisen en hoe je dit doet om je baas te overtuigen.
Ik heb ook meer dan 10 jaar ervaring in de hulpverlening vandaar passie voor coaching, balans en zorg.
Door mijn marketing achtergrond help ik jezelf aanprijzen en bedrijven te overtuigen om voor jou te kiezen.
Kortom: met Michel lukt het wel
Persoonlijke (online) begeleiding voor €10/uur
Krijg 4 of 7 uur online begeleiding als werknemer, zelfstandige of persoon op ziekenkas met loopbaancheques van Vlaanderen.  Je kunt deze cheque alleen aanvragen bij VDAB voor 40 euro. Aan Algida betaal je dus niets.
Begeleidingen kunnen tussen 8 uur 's morgens en 20 uur 's avonds zowel online via beeldbellen als face to face in Rijkevorsel.
Waarom begeleiding om weer blij naar je werk te gaan?
Als je niets doet, dan blijft alles zoals het is. Problemen gaan immers vanzelf niet weg.
Daarom is het belangrijk dat jij
Tijd vrij maakt zodat je bewust wordt dat er véél meer opties zijn dan je denkt.
Om samen met een professional die de arbeidsmarkt kent.
Je problemen aan te pakken om zo piekeren te voorkomen
In 4 uur bereik je zo meer dan 10 uur surfen om alles zelf uit te vissen. Kies er daarom eens voor om jezelf op de eerste plaats zetten. 
In 3 stappen weer blij naar je werk
Vraag je gratis & vrijblijvend gesprek en verneem hoe we die 3 stappen naar een job waar je blij van wordt voor jou concreet toepassen
In actie op één van onze evenementen