Meditatie is een techniek voor het ontspannen en helder krijgen van je geest via ademhaling. Het heeft als doel het bereiken van innerlijke rust. Als gevolg kom je in contact met jezelf en krijg je meer zicht en grip op overheersende gedachten. Je gaat meer bewust zijn. Daarom helpt meditatie tegen stress. Dat zegt Yves De Wolf van Sensityves.
Yves ontwikkelde de eerste Vlaamse meditatie app Bewust Mediteren en organiseert gratis online medidatiemomenten als er een volle maan is.
Twee minuten mediteren per dag helpt al tegen stress
Mediteren is voor iedereen. Je kan het op elke leeftijd aanleren en iedereen kan het. Waar en wanneer je maar wil. Om te mediteren hoef je absoluut geen hippiehut op te zoeken.
Een lege kamer of een ruimte op kantoor waar je even ongestoord kan zitten of liggen, is voldoende. Vanaf 2 minuten per dag is het verschil al merkbaar in ons brein.
Bewezen resultaten
Volgens talloze wetenschappelijke onderzoeken kalmeert meditatie je brein, maakt het je tien procent gelukkiger en helpt het je beter werken en leven.
De wetenschappelijke resultaten van het effect van meditatie zijn werkelijk verbluffend te noemen. De belangrijkste en opvallendste uitkomst van één van de onderzoeken: meditatie doet de gedeeltes in je brein die met geluk en positiviteit te maken hebben, groeien, terwijl de gedeeltes waar stress en onrust zitten juist kleiner worden.
Minder stress, een betere nachtrust en meer focus zijn maar een paar van de bewezen effecten. En dat alles kan je zelf creëren!
Deze BV's en andere beroemdheden vinden rust bij meditatie
Als je denkt dat je de enige bent die mediteert dan hebben we hier een lijstje van bekende mensen die genieten van de effecten van meditatie:
Evi Hanssen (presentatrice)
Jef Vermassen (advocaat)
Thomas Van der Plaetsen (topatleet)
Giel Foubert (Monnik Giel)
Ingeborg Sergeant (presentatrice, zangeres, meditatiecoach)
Steven Laureys (topdokter, neuroloog, Het no-nonsense meditatieboek)
Wouter Torfs (CEO Schoenen Torfs)
Will Smith (acteur, zanger)
Jennifer Lopez (zangeres, actrice)
Michael Jordan (Basketbalspeler)
Jeff Weiner (CEO LinkedIn)
Starten met mediteren via app Bewust Mediteren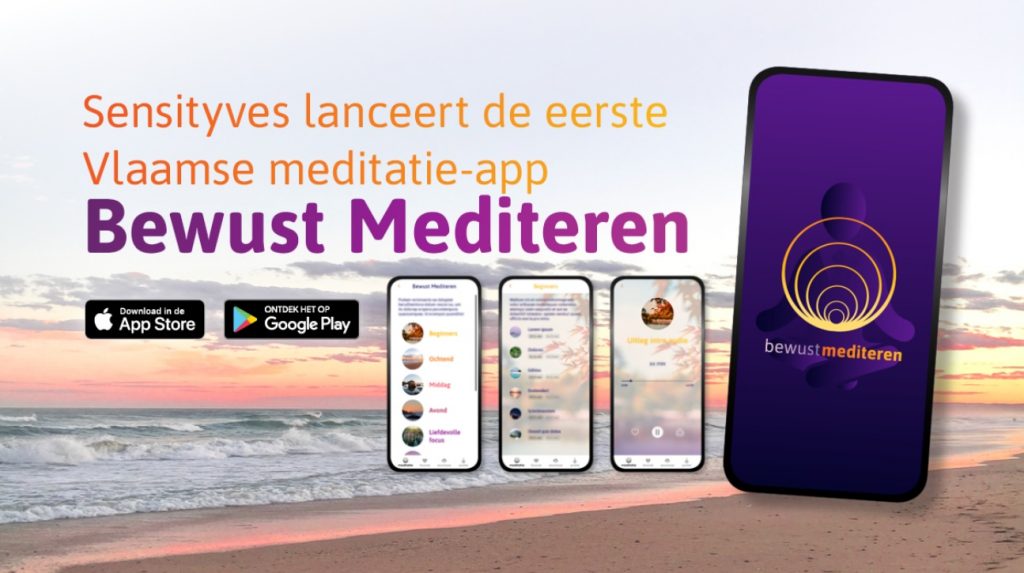 Voor beginnelingen is de hulp van een app bijzonder handig. De stem in de app begeleidt je, houdt de tijd voor je in het oog en stuurt je in de juiste richting om helemaal te ontspannen.
Als je de Bewust Mediteren App downloadt, krijg je gratis 5 beginnermeditaties, 8 thema-meditaties en 2 muziektracks voor online én offline gebruik.
Heb je zin in meer dan kan je voor slechts €38 per jaar zoveel mediteren als je wil. Je krijgt dan toegang tot alle meditaties en muziektracks. Updates en nieuwe sessies inbegrepen.
Wie is Yves De Wolf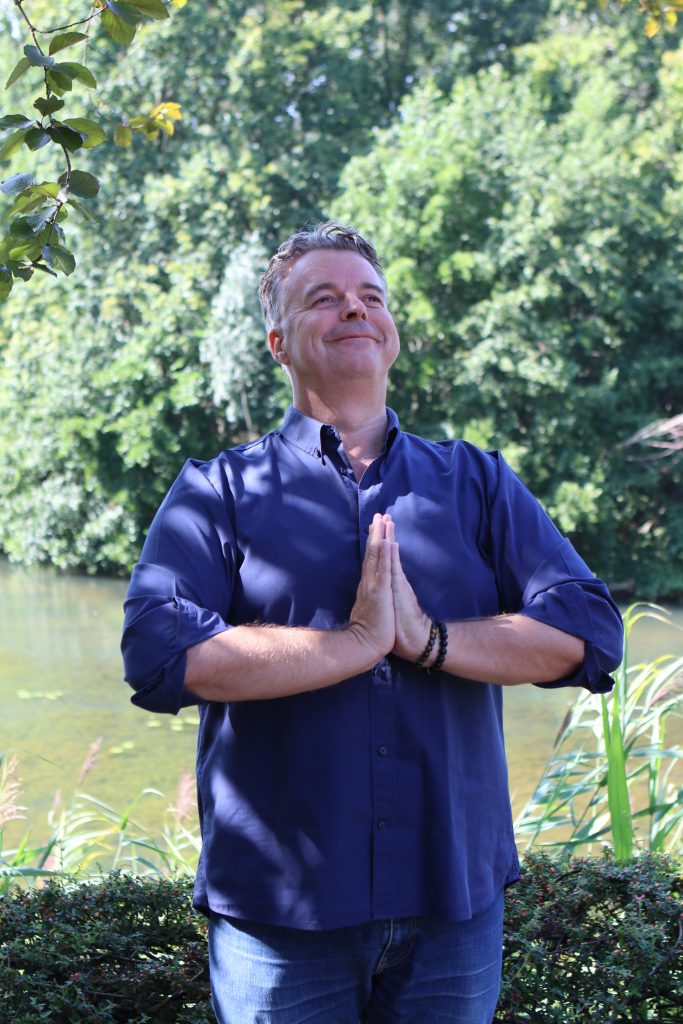 Na het overwinnen van een twee jaar durende burn-out, richtte Yves De Wolf in 2015 Sensityves op. Hij werd NEI therapeut en helpt via deze techniek mensen geblokkeerde emoties loslaten en burn-outs overwinnen. Via yoga en meditatie ging hij persoonlijk verder op zoek naar de beste versie van zichzelf.
Voor Yves, die een verleden heeft als radiostem bij Nostalgie, vielen alle puzzelstukjes in elkaar en zo lanceert hij nu de Bewust Mediteren App. "Vanuit mijn persoonlijke ervaring met een burn-out en de positieve effecten van meditatie daar op, ben ik beginnen nadenken wat ik kan doen om mensen in deze hectische tijden te inspireren.
Als ik het over hectische tijden heb, dan spreek ik over de pré Covid-19 periode. Met het Sensityvesteam was ik volop bezig met de ontwikkeling van deze app toen de corona-crisis de wereld op zijn kop zette.
Rust vinden en veerkrachtig worden in deze nieuwe wereld is voor velen een enorme uitdaging. Met deze app wil ik mensen helpen om bewust te mediteren zodat ze rust in hun hoofd vinden en de beste versie van zichzelf worden."
Hoe kom jij tot rust na een werkdag?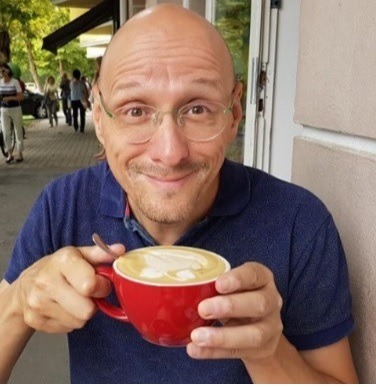 Om te voorkomen dat je 's nachts wakker ligt van je werk of gaat piekeren, is het super belangrijk dat je een manier vindt om na je werkdag geestelijk tot rust te komen.
Daarom zie ik zoveel mensen die hun werk moeilijk kunnen loslaten, zegt loopbaanbegeleider Michel Piedfort.  We gaan ook na hoe jij tot rust kunt komen en waarom jij piekert. Wat werkt voor jou om die rust te vinden? De ene persoon haalt goede resultaten met meditatie, voor iemand anders is dit joggen of in de tuin werken.
Wat veel mensen jammer genoeg foutief doen is geestelijk rust vinden zonder te werken aan de stressfactoren op hun werk. Hierdoor gaat een groot deel van het effect verloren. Dankzij het kom tot rust programma van Algida werken we net aan de stressfactoren op het werk waardoor men makkelijker na de uren rust gaat vinden.