Freelance contract
Wat zet je in een freelance contract? We bespreken de onderwerpen die je kunt opnemen of best op voorhand over nadenkt samen met enkele clausules. Wat zet je (niet) in je eigen freelance contract en waarom?
Heb je vragen over freelancers en contracten, neem dan contact met mij op. Je krijgt feedback via telefoon.
Beter beschermd met freelance contract
Wist je dat je zonder contract....
toch moet blijven werken zelfs al betaalt je klant niet.
minder beschermd bent omdat je terugvalt op de algemene wetgeving
de wetgeving voor zelfstandige freelancers totaal anders is dan voor werknemers en dat is niet in je voordeel
iets kapot doet bij de opdrachtgever je dit zelf moet betalen
Gelukkig kun je hiervan via een contract afwijken. Daarom is een contract zo belangrijk. Algida helpt je hierbij.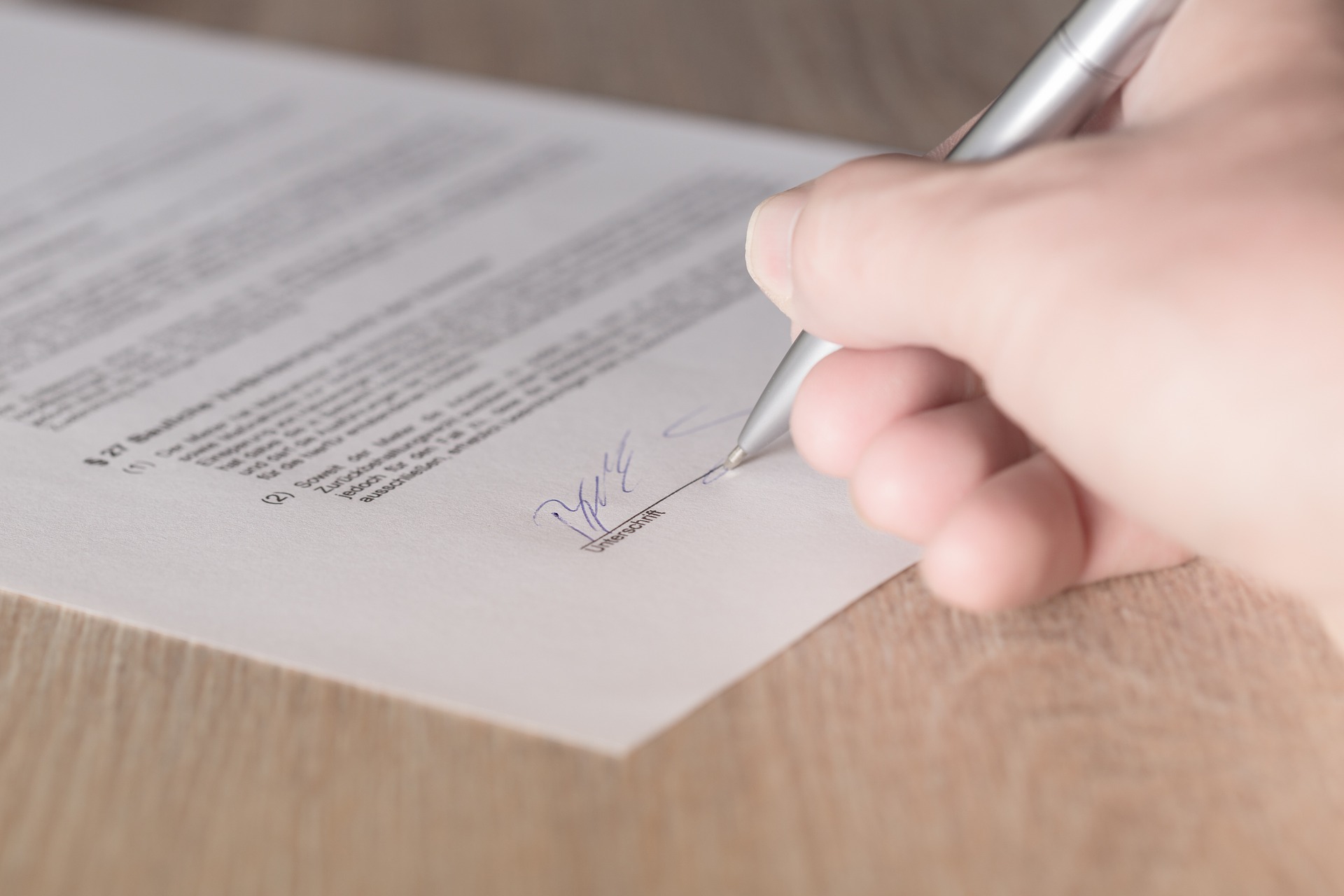 Wat zet je in een freelance contract? Wat zet je in je contract? Maak je eigen freelance contract en pas het aan voor elke nieuwe klant.
1. Heb ik een contract nodig?
Wie werkt als werknemer of interimaris, heeft altijd een geschreven overeenkomst nodig. Het contract wordt bijna altijd door de werkgever opgesteld. Zonder geschreven overeenkomst zal de sociale inspectie bij controles er immers van uit gaan dat je in het zwart werkt.
Werk je als zelfstandige, dan is een geschreven overeenkomst niet altijd nodig. Contracten kunnen tussen zelfstandigen ook bij mondeling akkoord ontstaan. Toch is het altijd aan te raden om op voorhand rechten en plichten tegenover elkaar op papier te zetten. Zijn er discussies voor de rechtbank, dan zal men altijd vragen wat er destijds afgesproken is en of er daarvan iets op papier staat.
Er zijn heel veel freelancers die beginnen te werken op basis van een bestelling via mail. In die mailcommunicatie staat dan welke taken ze zullen uitvoeren en wat de prijs er van zal zijn. Nog beter is uiteraard als je die rechten en plichten apart op een document zet en laat ondertekenen door je klant. Goede afspraken maken immers goede vrienden.
2. Wat zet je in een freelance contract?
In het freelance contract ga jij als freelancer vooral je eigen rechten beschermen. Je klant verwacht doorgaans dat je zelf een contract voorlegt. Dat vraagt in het begin wat extra werk maar het grote voordeel is dat jij zelf bepaalt wat je in het contract zet en hoe jij dingen formuleert.
Wat ga jij doen? Onder welke voorwaarden zul jij werken?
Wanneer stuur jij de factuur?
Wanneer zal de klant betalen?
Waar begint en eindigt je verantwoordelijkheid?
Hoe kan men het contract beëindigen?
Wat ga je doen als de klant niet betaalt?
Wie wordt eigenaar van het werk dat je aflevert?
Hoe lang loopt de overeenkomst?
Is er een projectprijs of een uurtarief?
Als je factureert per uur, moet je de uren bewijzen en hoe ga je dit doen?
Voor welke rechtbank komt een juridisch geschil als jij met de klant ruzie hebben?
….
3. Hoeveel pagina's telt zo'n freelance contract?
Werknemersovereenkomsten tellen meestal verschillende pagina's tekst. Ook bij freelancers die op langdurige projecten zitten of bij de klant op kantoor werken, zijn er vaak contracten van meerdere pagina's.
Freelancers die vertalingen, websites of grafisch werk, … aanbieden hebben ook wel eens contracten van één pagina.
4. Zijn er gratis contracten te vinden?
Uiteraard zijn er op internet tal van voorbeelden van contracten te vinden. "Wees zeer kritisch als je ze zo maar overneemt", zegt Michel Piedfort van Algida, starten als freelancer en oprichter van Freelancenetwork.be . "Zo'n contracten zijn voor jou een inspiratiebron. Wat staat er in? Hoe is iets geformuleerd? Staan er dingen in waar je nog niet aan gedacht hebt? Een freelancer met minder ervaring merkt echter niet wat er niet in het contract staat. Daar zit vaak de angel.
Het toffe aan freelancen is dat je volledig vrij bent in het bepalen van je werkkader. Tegelijk zit hier de grote valkuil. Alles wat niet in een contract geregeld is, valt onder de algemene wetgeving en die is niet altijd in het voordeel van de freelancer."
5. Stelt de opdrachtgever een contract voor?
Velen hopen dat opdrachtgevers met een contract komen. Dat kan. Het contract is dan opgesteld vanuit het standpunt van je klant, rekening houdend met wat hij wil. Zo zal de  laatste zin zijn: bij geschillen is de rechtbank van Luxemburg bevoegd als je klant in Luxemburg zit. Wil jij naar Luxemburg rijden bij onenigheid? De opdrachtgever kan bewust ook 'vergeten' om belangrijke zaken in het contract weg te laten zodat dingen vaag blijven of niet goed geregeld worden.
Als je zelf een contract voorstelt, bepaal jij het kader. Je maakt het bovendien je klant enorm gemakkelijk omdat hij alleen hoeft te tekenen. Tenslotte komt een eigen contract zeer professioneel over.
6. Je eigen freelance contract opstellen
Een contract laten opstellen via een advocaat kost tussen de €500 en €1.500. Als je dit overweegt, kies dan zeker voor een jurist die gespecialiseerd is in freelance wetgeving want een advocaat in echtscheidingen kent doorgaans de nuances niet.
Je kunt ook je contract via loopbaanbegeleiding van Algida maken. Je bepaalt dan samen met je begeleider onder welke voorwaarden jij je diensten wil aanbieden, wat voor jou belangrijk is en wat niet. Tegelijk wijzen wij op mogelijke tekortkomingen en in te dekken risico's. We bekijken vervolgens samen voorbeelden van contracten zodat je clausules kunt overnemen die voor jou belangrijk zijn om al  jouw rechten te dekken.
De begeleiding gebeurt in 2 sessies van 2 uur met als eindresultaat je freelance contract. Je kunt hiervoor ook je loopbaancheque inzetten die je op VDAB.be aanvraagt voor €40. We zijn dan 2 keer 2 uur bezig om je contract te maken. Je geeft je loopbaancheque bij aanvang aan Algida af.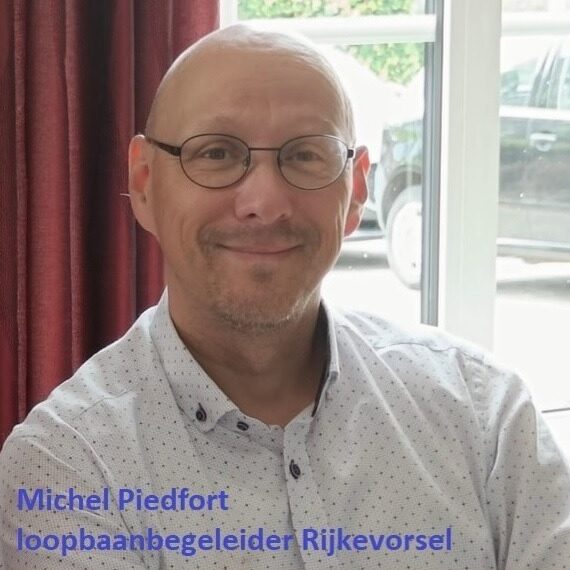 Michel Piedfort promoot al sinds 2000 het freelance statuut. Hij is ook de oprichter van Freelancenetwork.be  en gaf talrijke cursussen bij Syntra over starten als freelancer.
In al die jaren zag hij verschillende contracten en stuitte hij op goede en minder goede voorbeelden. Men ontdekt pas dat contracten minder goed zijn opgesteld als er ruzie komt. Op dat moment is het te laat. Daarom dat je beter op voorhand nadenkt wat je in een contract zet en wat je er beter uit laat.
Omdat hij aangesloten is bij erkende loopbaancentra van VDAB, kan hij loopbaancheques aanvaarden en kun je bij hem terecht voor al je vragen over starten als freelancer.
Vragen over freelance contracten?