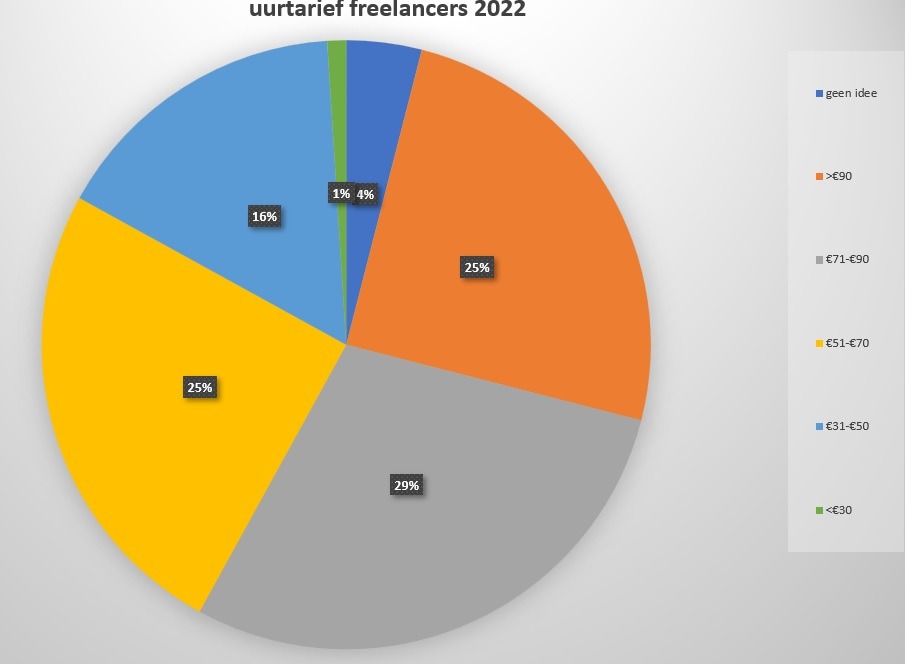 De nieuwe freelance uurtarieven voor 2022 zijn door Unizo bekend gemaakt. Welk tarief past bij jou? €50/u, €100/u, €150/u of toch liever een projectprijs? Bekijk de uurtarieven, leeftijd, type bedrijven, ... Aan het onderzoek deden 298 freelancers mee.
€50/u, €100/u of €150/u, welk tarief past jou?
Aan welk tarief werk jij? Wat is je grootste zorg in verband je prijs? Mail me en krijg gratis feedback.
Freelance tarieven
Het gemiddelde tarief ligt tussen de €50 en €75 per uur. Het tarief is enorm afhankelijk van je ervaring, functie, lef om te vragen, sector, bedrijfsgrootte van je klanten en commerciële vaardigheden.
Dit wil zeggen dat de duurste niet altijd de beste is of de goedkoopste minderwaardige kwaliteit biedt. Hoe vind je dan het evenwicht?
Freelance tarieven voor 2022 in euro volgens Unizo
Het gemiddelde uurtarief van de freelancer is gestegen tegenover het vorige jaar. Dit komt wellicht door de gestegen inflatie.
Het merendeel van de freelancers vraagt tussen de €51 en €90 per uur. Vooral consultants vragen meer dan €90 per uur.
Het aantal freelancer met een uurtarief van minder dan €30 is zeer beperkt. Eén op zes freelancers factureert tussen de €31 en €50 per uur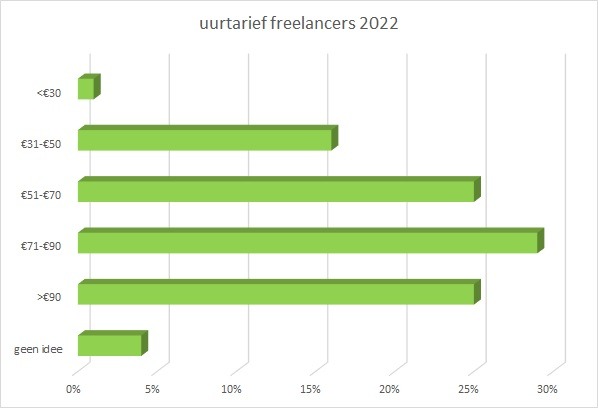 58% van de freelancers werkt altijd met een contract, 10% werkt bijna altijd met een contract maar 9% werkt toch nog altijd zonder geschreven overeenkomst.
Dat is jammer zegt Michel Piedfort van Algida omdat je net via een geschreven documenten een aantal nadelen van het zelfstandige statuut toch kunt omzeilen.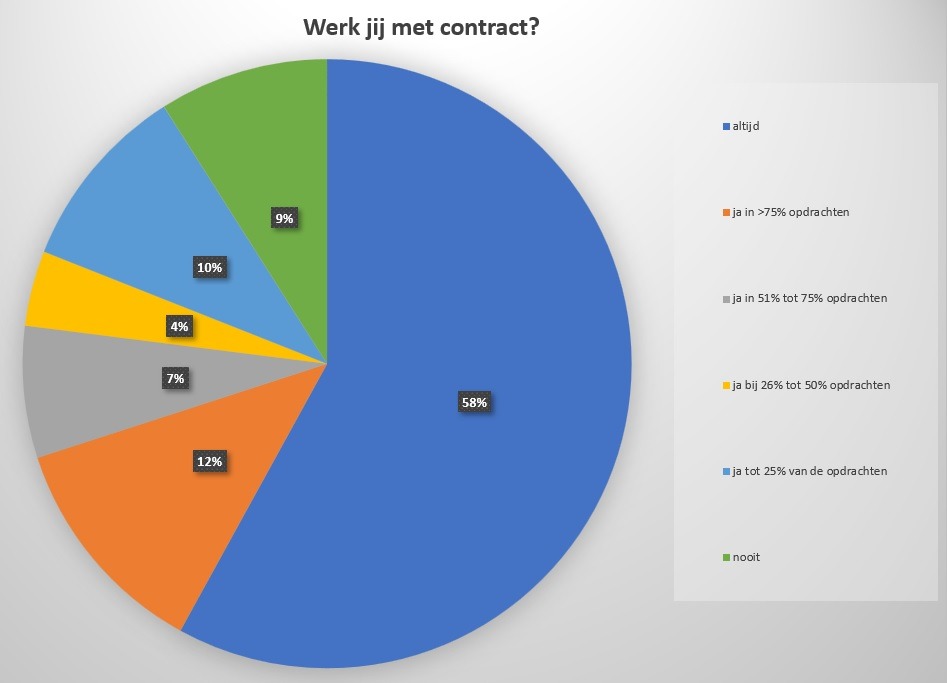 Freelancers & bedrijfsgrootte
Vooral bedrijven met meer dan 50 werknemers doen beroep op freelancers. Wellicht is er een onderschatting van het aantal freelancers bij kleinere bedrijven omdat veel bedrijven vaak niet eens weten dat men met een freelancer werkt omdat freelancers zich vaak niet uiten als een zelfstandige zonder personeel.
Denk aan je boekhoudkantoor, webdesignbureau of vertaalbureau. Zij werken vaak alleen terwijl ze niet als freelancer aanzien worden.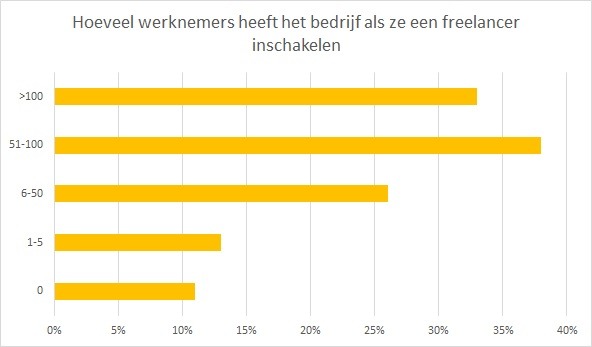 De gemiddelde leeftijd van de deelnemers aan de Unizo enquête over freelancers is 49 jaar. We gaan er van uit dat hier relatief meer senior profielen aan deelnamen en daardoor ook de freelance uurtarieven net iets hoger liggen.
€50/u, €100/u of €150/u, welk tarief past jou?
Aan welk tarief ga jij werken? Laten we dit samen nagaan tijdens online begeleiding. Zo ben je zeker dat je een correcte prijs hanteert in functie van je doelgroep, je kennis en ervaring want je kunt maar 1 keer bij je klant een eerste indruk maken.