Martine was al een jaar bergaf aan 't gaan. "Ik had meerdere fysieke klachten zoals ontstekingen, ademnood, stijfheid, concentratieproblemen, spierpijn en al jaren een slaaptekort.
Op een dag kreeg ik last van keelpijn en besliste om naar de dokter te gaan om toch maar niet ziek te vallen. Hij stelde een vraag en ben beginnen huilen zonder te kunnen stoppen.
Hij zei dat er veel meer aan de hand was dan gewoon wat keelpijn. Het woord burn-out viel en na meer dan een uur ging ik huiswaarts met een briefje voor een week ziekteverlof om uit te rusten en een voorschrift voor de psycholoog.
Eén week werden drie weken en daarna werd het ziekteverlof elke keer voor een maand verlengd. Iets dat me enorme stress gaf, want na elke drie weken, dacht ik dat ik beter moest zijn. Uiteindelijk zat ik meer dan twee jaar thuis.
Sleutel terugbrengen naar werk gaf rust
"Ik werkte meer dan dertig jaar in een kledingwinkel zowel als verkoopster en als leidinggevende. De afwisseling in het takenpakket maakte mijn job boeiend, ik had toffe collega's en leuke klanten.
Het schuldgevoel was dan ook enorm toen ik niet meer kon werken. Het was alsof ik iedereen in de steek liet. Na twee maanden thuis wou ik al terug aan de slag ondanks een negatief advies van mijn psycholoog . Toen ik tijdens het gesprek met mijn werkgever opnieuw begon te wenen, besefte ik dat een terugkeer nog te vroeg was.
Toen ik een jaar later ondanks psychologische begeleidingen, assertiviteitstrainingen en cognitieve therapie lichamelijk weinig beterschap merkte, raadde mijn psycholoog aan al mijn persoonlijke spullen op het werk te gaan halen en mijn sleutel van de winkel af te gaan geven.
Het was een heel symbolische daad met grote impact. Deze fysieke actie bracht rust in mijn hoofd en aanvaarding. Het was alsof ik een pagina had omgedraaid. Ik bleef nog wel in mijn terugkeer naar mijn werk geloven maar tegelijk was er iets afgesloten. Het schuldgevoel verminderde. Ik kon de winkel los laten. Het voelde aan dat ik eindelijk mijn fysiek herstel kon beginnen."
Mijn eigen feel good lijst neerschrijven
"Mijn huisarts gaf de opdracht om leuke dingen te doen. Ikzelf nam de beslissing om een zelfzorglijst te maken. Wat doe ik nu graag? Waar kan ik van genieten? In ziekteverlof zijn en leuke dingen doen, was enorm moeilijk door het schuldgevoel dat ik er van kreeg.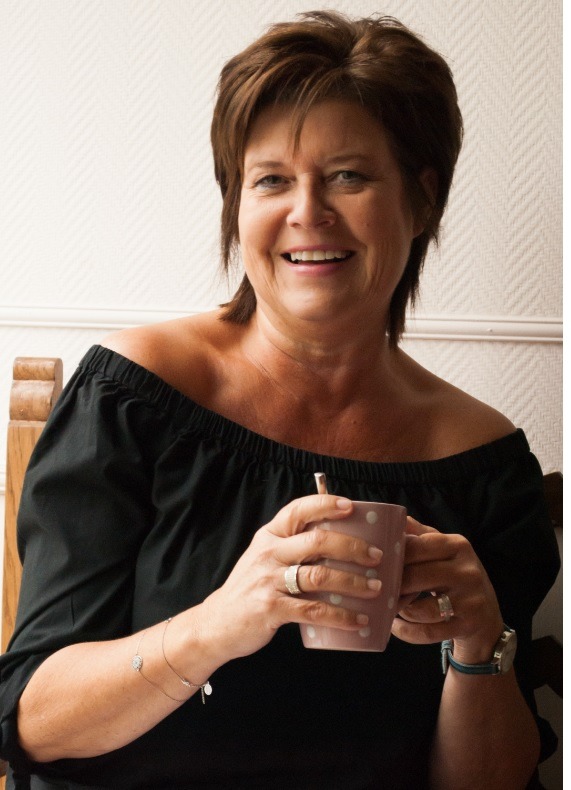 Toch was deze zelfzorglijst maken heel belangrijk. Door het op te schrijven, was ik er veel bewuster mee bezig en bleef het niet enkel in mijn hoofd zitten. Ik ging op zoek naar eenvoudige, kleine dingen waar ik blij en gelukkig van werd. Dingen waarvan ik tot rust kwam of juist opnieuw een beetje energie van kreeg.
Deze schijnbaar onnozele zaken waren zo belangrijk in mijn herstel: een bad nemen, een massage, in de tuin zitten met een lekker kopje thee, een korte wandeling in de natuur, een deugddoende babbel met een vriendin, creatief bezig zijn,….. Ik ontdekte intens en heel bewust genieten van kleine dingen. Die kleine dingen zijn voor mij nog altijd heel groot.
Tijdens mijn burn-out kon ik toch een aantal dingen blijven doen. Intensief sporten zoals vroeger ging niet maar wandelen en fietsen op een rustige tempo lukte prima. Dat ben ik dan ook meer gaan doen.
Ik heb ook altijd enorm van zingen gehouden en ben al acht jaar lid van een zangkoor. Tijdens mijn burn-out bleef ik wekelijks naar de repetities gaan. Het was wel telkens een gevecht in mijn hoofd: ga je nu wel of niet naar de repetitie? Mijn lichaam bleef liever thuis.
Maar ondanks de vermoeidheid blijft de goesting wel. Die twijfel tussen wel gaan of thuis blijven speelde vaak tot zelfs vijf minuten voor mijn vertrek.
Burn-out getuigenis: dutje overdag mag!
Ook het dutje overdag zet ik nu op mijn feel good lijstje. De eerste maanden sliep ik bijna dag en nacht. Maanden later was een middagdutje doen nog altijd noodzakelijk om mijn dag door te kunnen komen.
Tijdens de dag slapen gaf me lang een heel groot schuldgevoel maar ik kon uiteindelijk niet anders dan eraan toegeven.
Na verloop van tijd heb ik ook hier rust in gevonden. Als een dutje er voor zorgde dat ik me de rest van de dag redelijk goed voelde, waarom zou ik er dan tegen blijven vechten?
Tot begin dit jaar had ik nog meerdere keren per week een middagdutje nodig gehad. Nu, vijf jaar later, kom ik de dag weer door zonder dat extra rustmoment."
Burn-out is onzichtbaar
"Niemand zag van buiten hoe erg het met me gesteld was. Elke dag woelde in me een mentaal, emotioneel en fysiek gevecht maar niemand mocht dit zien. Ik denk dat velen in mijn omgeving daarom niet goed begrepen waarom ik zolang niet kon werken en thuis bleef.
Reken daarom niet op veel begrip van je omgeving. Net omdat ik nog naar buiten kon, zagen mensen niet hoe ziek ik echt was.
Als mensen vertelden hoe goed ik er uit zag, antwoordde ik na een tijd: dank je wel voor het compliment maar innerlijk gaat het allesbehalve goed met me. Ik voel me een wrak.
Wie bijvoorbeeld kanker heeft, krijgt veel bloemen, bezoek, beterschapskaartjes, … Bij burn-out is er minder begrip. Mensen kunnen zich kanker beter voorstellen. Ze hebben al eens gehoord over de effecten van chemotherapie, zien de aftakeling, weten dat je haar uitvalt en dat de kans op sterven bestaat.
Bij burn-out is dat niet zo. Je kunt niet gaan werken en tegelijk word je door de dokter aangemoedigd om dingen te gaan doen waar je energie van krijgt. Dat komt bij velen heel dubbel over.
Ken je mensen met burn-out, wens hen ook beterschap. Geef hen een bloemetje of breng hen een bezoek. Bied hen een helpende hand aan want juist deze mensen gaan het zelf niet vragen."
Op invaliditeit gezet en bijberoep gestart
"Op eigen initiatief ben ik drie keer naar mijn werk gegaan om geleidelijk aan te kunnen op starten. Ik kreeg telkens te horen: "Kom maar terug als je fulltime kunt werken en ineens je functie van gérante kunt opnemen."
Er was geen sprake van een integratiebeleid. Dit maakte mij heel verdrietig. De goesting om terug aan de slag gegaan was enorm, maar fulltime werken was totaal niet mogelijk.
Omdat ik ondertussen al meer dan een jaar op ziekteverlof was, werd ik op invaliditeit gezet. Toen ik na twee jaar aan mijn adviserend geneesheer vroeg of ik ook als zelfstandige in bijberoep iets kon doen om mijn re-integratie te bevorderen, kreeg ik direct toestemming.
Dat maakte me enorm blij en ik ben de man er nog altijd dankbaar voor. Ik had ondertussen zitten nadenken hoe ik mijn professioneel leven verder wilde invullen.
Ik begon met een paar uurtjes per week en werk vandaag nog altijd minder dan parttime. Zelfzorg en doseren blijven belangrijk, maar ik heb het volste vertrouwen in mezelf en in de toekomst dat alles verder positief evolueert.
Ondertussen heb ik mezelf omgeschoold tot coach. Met mijn coachpraktijk Justinspire leer ik mensen aan de hand van een methode die ik zelf doorleefd en doorvoeld heb hoe ze diep geworteld verdriet en emoties kunnen vrijlaten.
Hierdoor komt een innerlijke rust en energie in de plaats. Deze methode heeft mij zelf door mijn burn-out geholpen en ik wil dit nu delen met andere mensen zodat onverwerkt verdriet niet langer iemands leven bepaalt en mensen opnieuw ten volle kunnen genieten."
Online begeleiding
Burn-out klachten verdrijven

Voor werknemers vanaf 7 jaar ervaring

Je woont of werkt in Vlaanderen

Data in onderling overleg

Start na ontvangst loopbaancheque