Spring opnieuw een gat in de lucht als je aan je werk denkt met deze 6 to do's voor meer werkgeluk. Gelukkige mensen gaan al fluitend naar hun werk, stralen vertrouwen uit en krijgen zo meer kansen op promotie of een job. Zeker doen dus.
6 To do's voor meer werkgeluk
Ken je irritaties op het werk
Gelukkige mensen ergeren zich amper. Krijg daarom een duidelijk beeld van je irritaties op het werk. Waar erger jij je aan op het werk? Schrijf het eens 3 dagen op. Tel daarna op hoeveel uren je jezelf geërgerd hebt. Denk voor jezelf na hoe je deze ergernissen kunt oplossen.
Uit je frustraties
Eens je jouw ergernissen kent, dan is het belangrijk om ze ook te uiten. Anders blijf je alles opkroppen. Als er nu één ding is, wat je ongelukkig maakt, dan zijn het opgekropte negatieve gevoelens. De uitdaging wordt dan: hoe kun jij die ergernissen uiten zodanig dat je omgeving er begrip voor toont en zelf ook meer water in de wijn doet.
Doe alleen dingen die je goed kunt
Als je alle taken op een dag bekijkt. Waar ben je dan echt goed in? Hoeveel dingen komen er bij en kun je minder goed? Taken die je minder goed kunt, kunnen ook een bron van ergernis zijn. Het risico is hier immers groter dat er fouten in je werk sluipen met gezeur van collega's of leidinggevenden tot gevolg. Let op: de reactie van de baas is vaak om je op cursus te sturen. Je kunt jezelf de vraag stellen: heeft het wel zin?
Doe vooral wat je graag doet
Voor gelukkige mensen vliegt de tijd voorbij. Zij bekijken werken niet als werk. Het is bijna een hobby. Als je iets graag doet, dan vraagt het immers amper moeite. Doe jij op het werk voldoende dingen die jij echt graag doet? Zo ja, welke taken zijn dit dan? Zijn er andere dingen op het werk die jij liever zou doen? En valt hierover te onderhandelen met je leidinggevende?
Vergelijk jouw waarden met die van je werkgever
Ga voor jezelf eens na wat je echt belangrijk vindt op dit moment in je leven? Welke waarden en normen hanteer jij vandaag? Passen jouw waarden en normen nog met die van je werkgever?
Denk in mogelijkheden
Zie jij vooral problemen of mogelijkheden? Gelukkige mensen zien vooral oplossingen en mogelijkheden. Ben je van nature wat negatiever ingesteld, dan kun je overwegen om te leren positiever in het leven te staan. Je gedachten gaan dan van ja maar naar ja, dat kan … Negatieve mensen komen bovendien bij collega's over als klagers en zagers. Ze worden gemeden. Zoiets stimuleert je werkplezier niet. Positiever ingestelde mensen krijgen meer kansen omdat zij hun geloof in een positieve wending kunnen uitstrallen.
To do's voor meer werkgeluk maken met begeleiding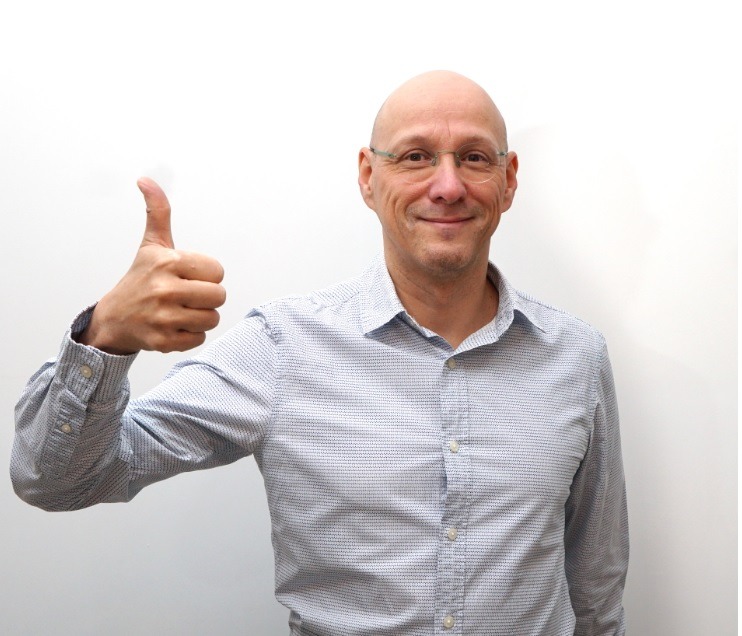 Wie het moeilijk vindt om zijn eigen 6 to do's in de praktijk om te zetten, kan hiervoor begeleiding krijgen. Met de hulp van een professional, wordt er stap voor stap aan jouw werkgeluk gewerkt.
De meerderheid van de werknemers, zelfstandigen, technisch werklozen en mensen op ziekenkas komen zelfs in aanmerking voor loopbaancheques van de Vlaamse overheid. Dit betekent dat je tot 7 uur professionele begeleiding krijgt voor amper 10 euro per uur. De loopbaancheque vraag je aan en betaal je aan VDAB.
Heb je interesse om je werkgeluk te vergroten, contacteert best Michel op 0486 329 020 of mailt naar michel@algida.be
Ja, ik wil meer werkgeluk