Meer dan 1 op 2 werknemers voelt zich wel eens ongelukkig op zijn werk. De reden is meestal niet ver te zoeken. We zetten de 4 meest voorkomende oorzaken op een rij.
Je hebt geen toffe job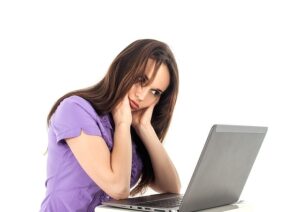 Je ervaart je job als werk zonder uitdaging. Het werk is saai. Je vindt je job totaal niet leuk.
Heel wat mensen vinden hun job vaak ook zinloos. Je vraagt je af wat je nog op die plek zit te doen. Kun je echt niet beter? Is dit het nu?
Ja het kan anders. Maar je situatie zal niet verbeteren door te blijven afwachten. Je schiet daarom het best zo snel mogelijk in actie.
Een slechte baas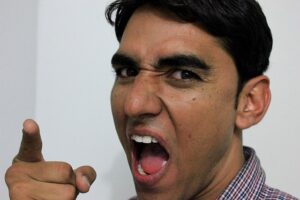 Je baas is geen goede motivator. Hij begrijpt je amper en snauwt mensen af. Het is alsof je niets goeds voor hem kunt doen.
Er is weinig. Als je suggesties doet, wordt er met jouw mening geen rekening gehouden. Je hebt de indruk dat je totaal niet tot hem doordringt.
Je stelt je de vraag of jouw inzet eigenlijk nog wel gewaardeerd wordt. Waarom zou jij je best blijven doen? Zelfs zonder inzet, krijg je op het einde van de maand je salaris. Gemakkelijk toch? Tot je ziek wordt van de stress en het ongeluk. Is het dit wel waard?
Slechte collega's
Op kantoor is de sfeer slecht. Je kunt weinig op je collega's vertrouwen. Het is ieder voor zich.
Terwijl jij druk zit te werken, zitten andere collega's op hun smartphone te spelen, belt men naar vrienden of regelt men online betalingen.
Je baas komt niet tussen en laat maar begaan waardoor het gedrag van je collega's geen halt wordt toegeroepen. Het bedrijf denkt alleen maar aan de omzet. Hoe jij je voelt in de groep lijkt minder belangrijk.
Geen goede werk-privé balans
Je verliest uren in de file, hebt werkuren die moeilijk met je vrije tijd te combineren zijn. Het lijkt alsof je alleen maar werkt.
Het gevolg is dat je 's morgens vroeger en vroeger naar je werk vertrekt en 's avonds later en later thuis komt.
Door de files verlies je je goed humeur en kom je slecht gezind op je werk aan. Geen mooi begin van de dag. Hoeveel zijn die files jou waard? Is het je waard om 12 euro per dag netto meer te verdienen (240 euro per maand) om dan tot 3 uur onderweg te zijn? Kun je dan niet beter een job dichter bij huis zoeken, meer vrije tijd hebben en desnoods wat minder verdienen?
Haat jij je job?
Haat jij je job ook? Lig jij wel eens wakker van je job? Ben je wel eens boos op je werkgever? Dan is het tijd om uit te kijken naar andere mogelijkheden.